Column units
Thanks to its dimesiones, column units allow us multiple storage options and internal organization. The hardware we use facilitate and ensure a comfortable and practical use so, among other advantages, have progressive closure. You will be surprised with their lightness when opening them!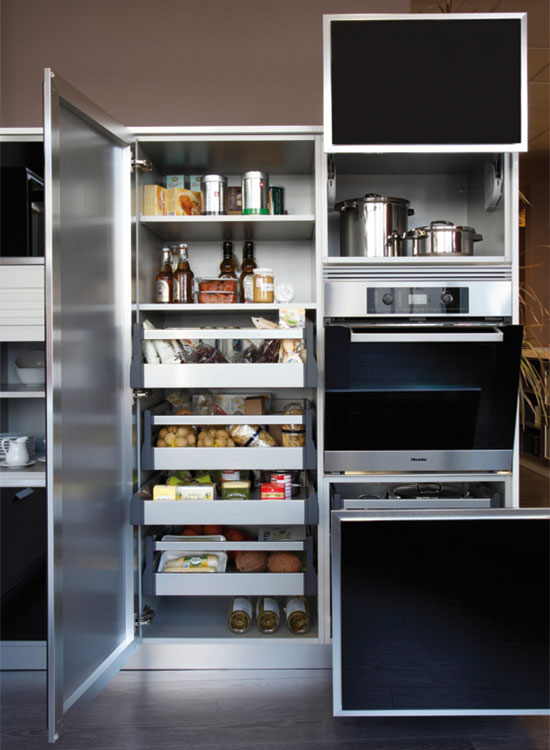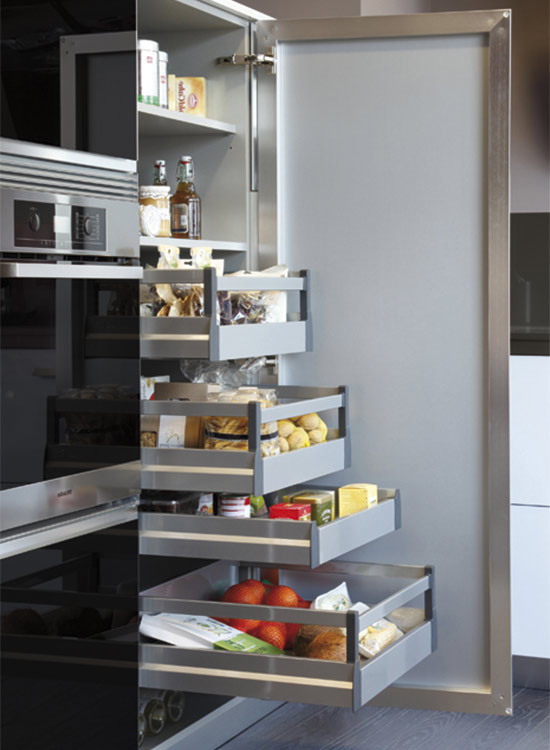 Internal drawers and pans
Independent opening drawers provide easy access of this column unit with internal drawers. At the bottom there is an area for placing bottles in a horizontal position. On the oven, a door opening liftable facilitates access.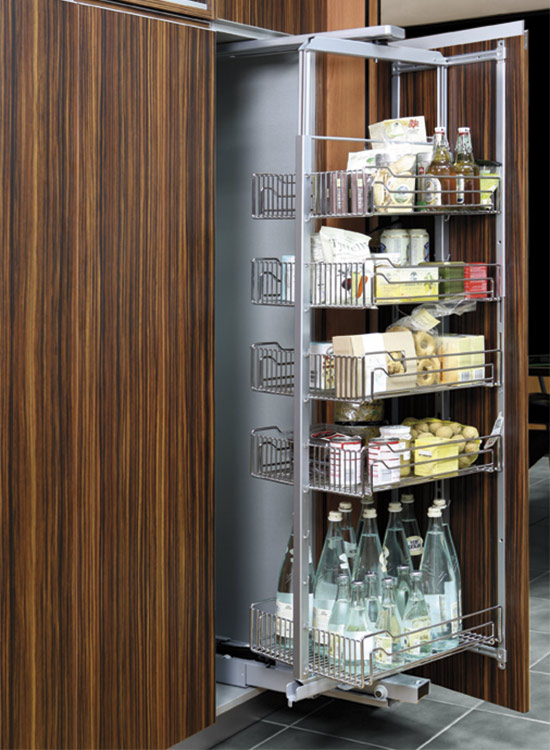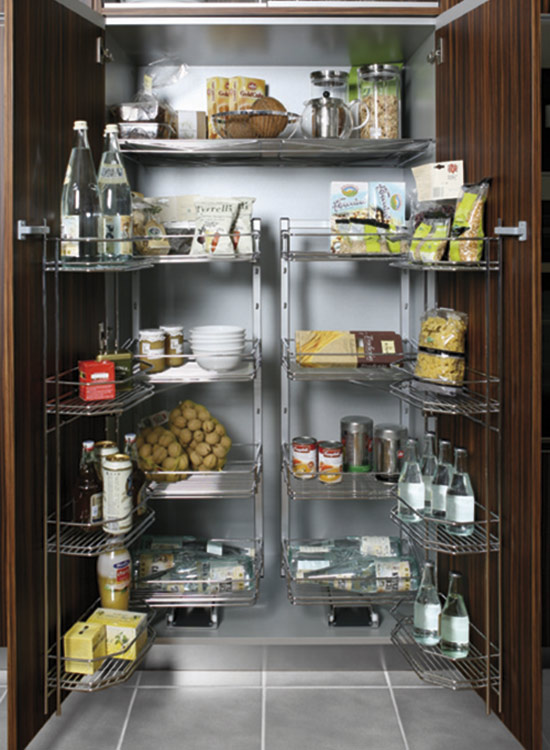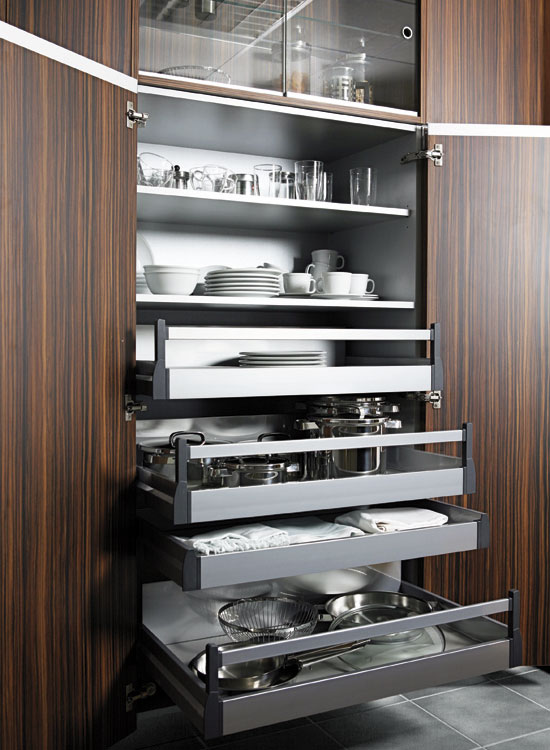 Removable rotary
Once opened the cabinet completely we can turn 90 degrees, left or right, to access your content with maximum comfort.
The doors, opening 155 °, drag the hardware to the outside of the cabinet, providing access to its content. Everything is within reach of the eye and hand.
The large width drawers optimize space. We can use as a pantry or storing utensils, dishes, tablecloths, etc.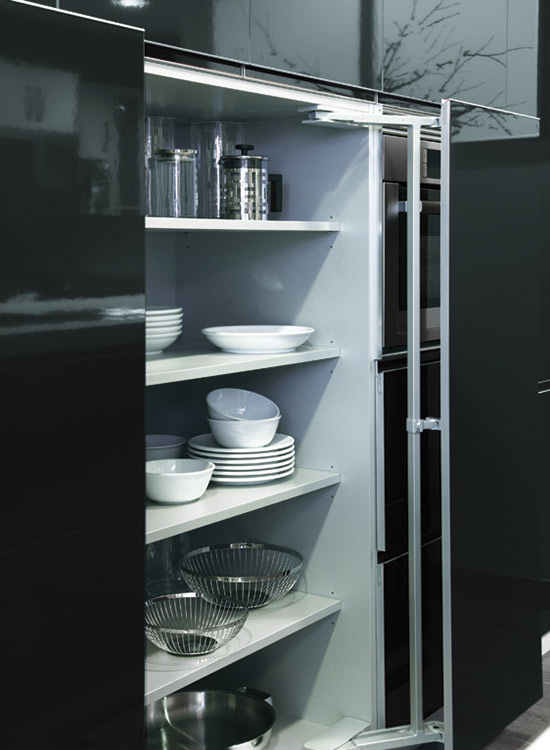 Pegasus Opening
The "pegasus" opening moves laterally doors allowing a full view of the interior of the cabinet, while it will not take up space in the kitchen.