The essence of calm permeates this renovated old house, which combines rustic and modern elements to create a serene retreat. The natural stone wall stands as a proud witness to the passage of time, while the kitchen's straight lines and contemporary design convey an air of sophistication and elegance. Large windows and glass doors connect the interior with the surrounding gardens, providing a sense of intimacy and harmony with nature.

The kitchen's straight lines and contemporary design contrast with the rustic setting and surrounding gardens. The floating island becomes an oasis for culinary creativity, while dark wood and white notes bring sophistication and balance to the graphite grey and oak finishes.

This home merges past and present in an atmosphere of calm and serenity.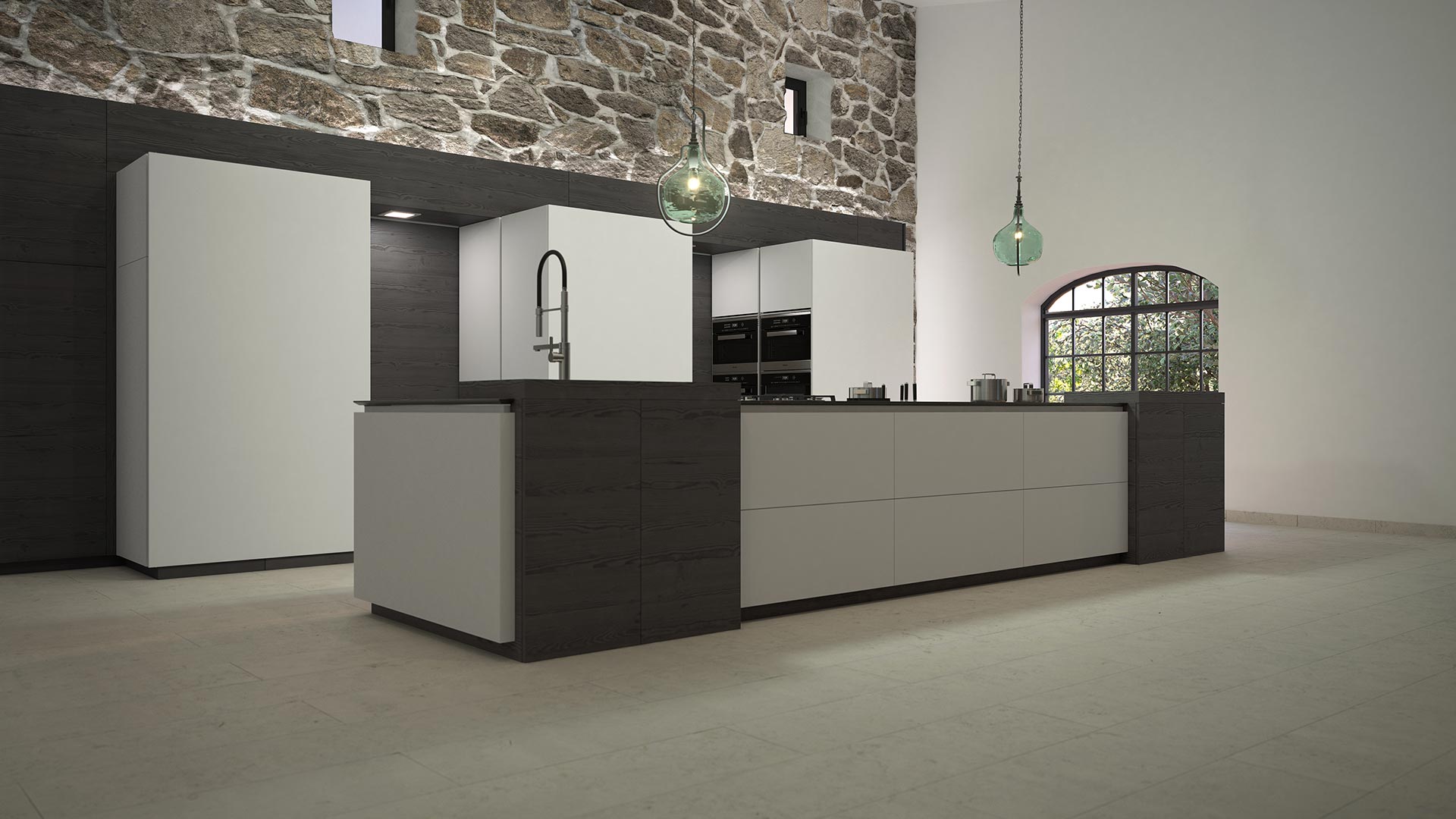 Mediterraneo and Logica System
The Mediterráneo is a classic at its best, offering a pure and simplified style. The door has a completely plain design, without ornamentation, and is completed with four straight edges at 90 degrees.
This combination results in a door with a contemporary, minimalist aesthetic that integrates perfectly into any kitchen environment, bringing an air of serenity and balance.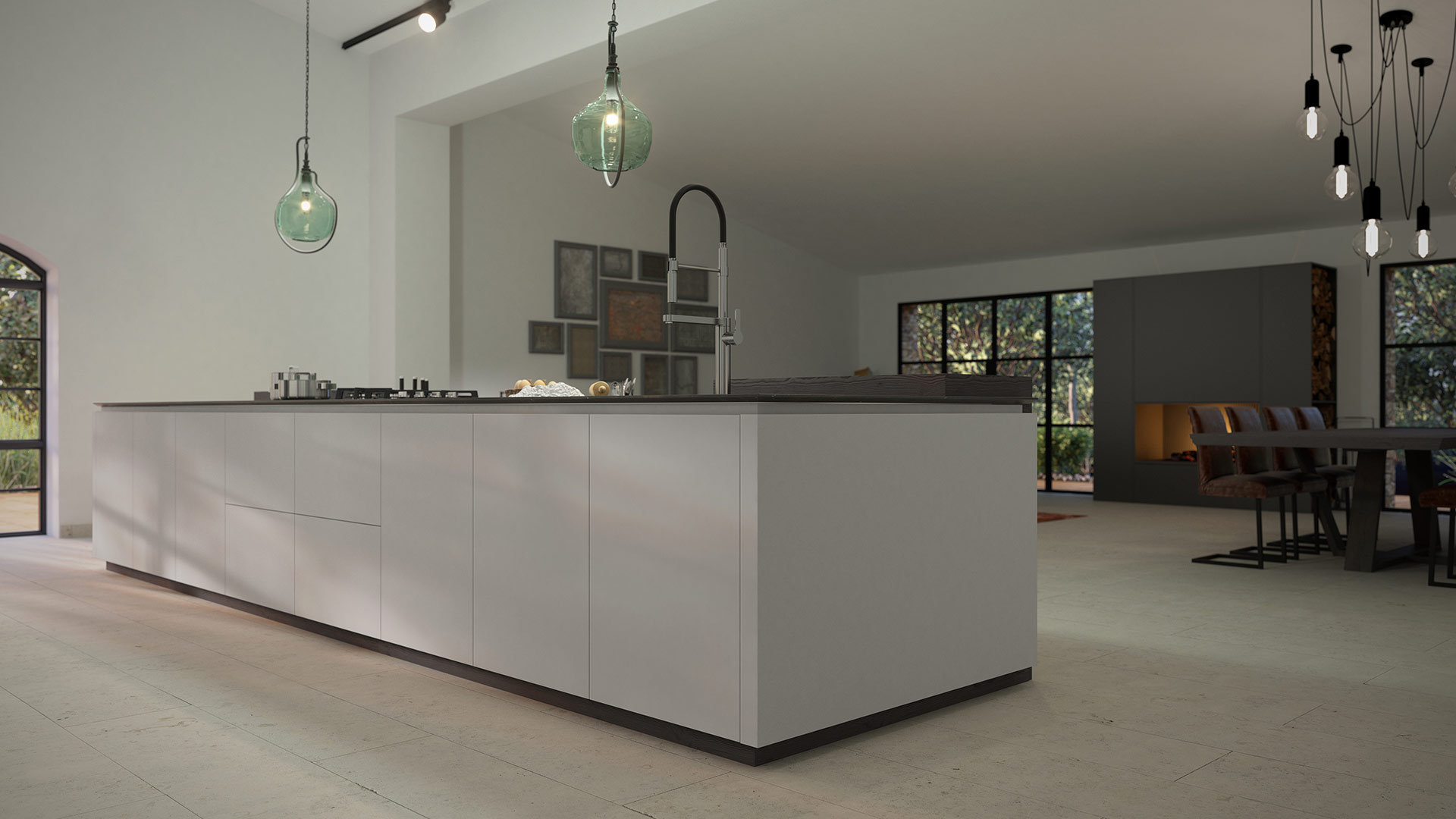 The handleless fronts, in which the Logical System is used, make it possible to create an unobstructed perspective where only the purity of the furniture composition stands out.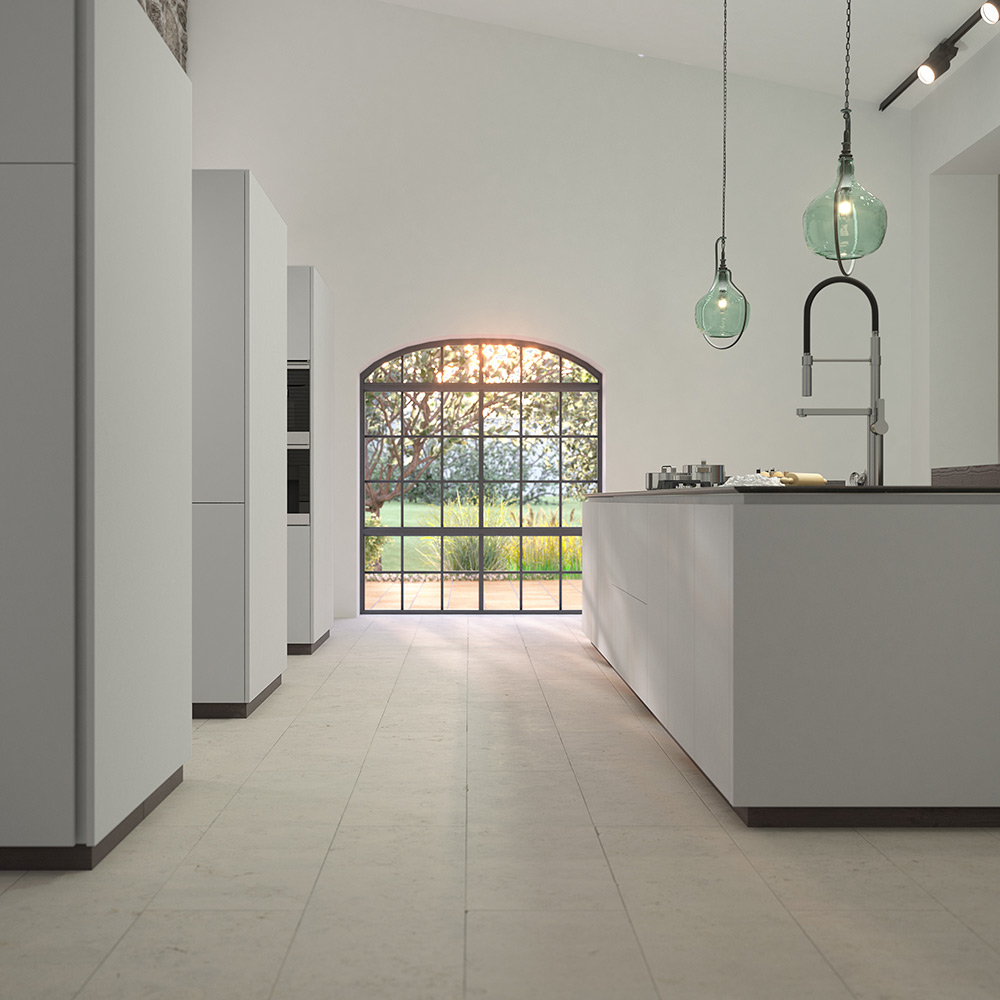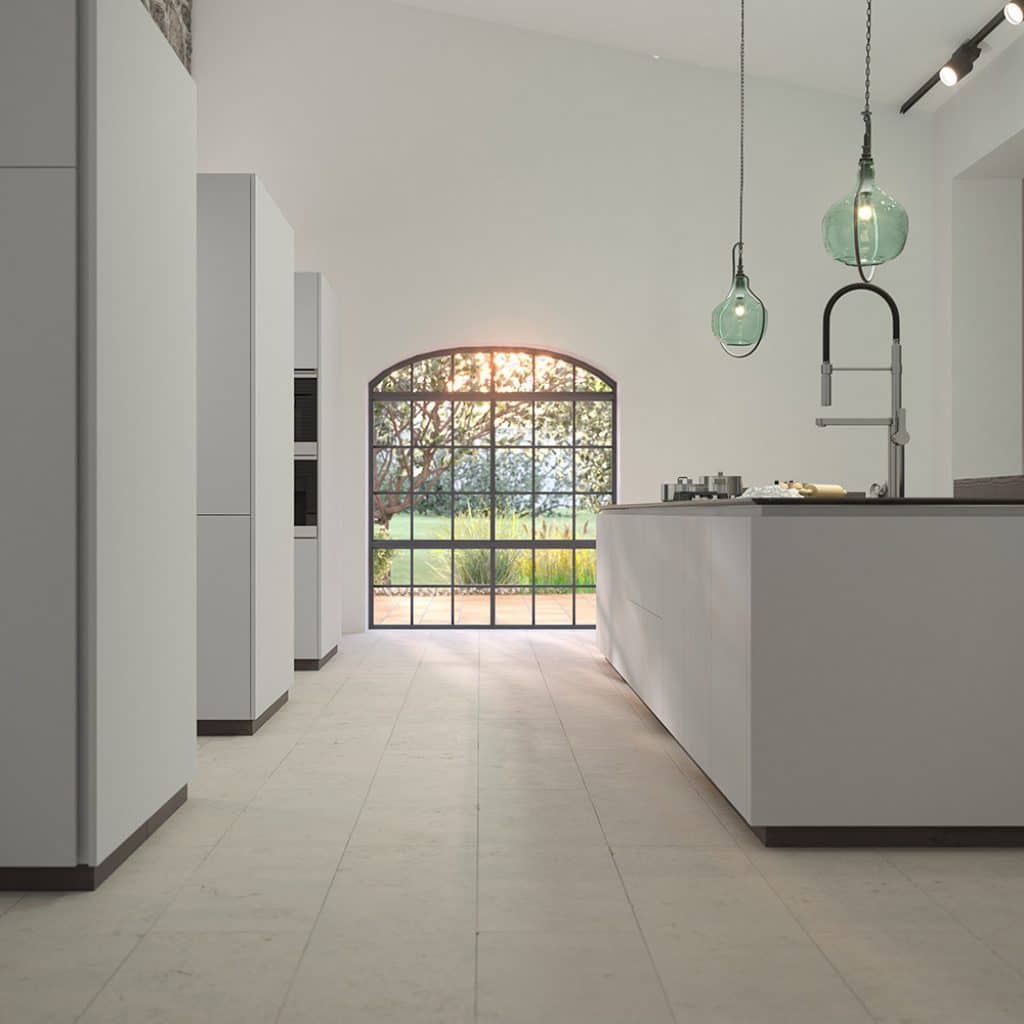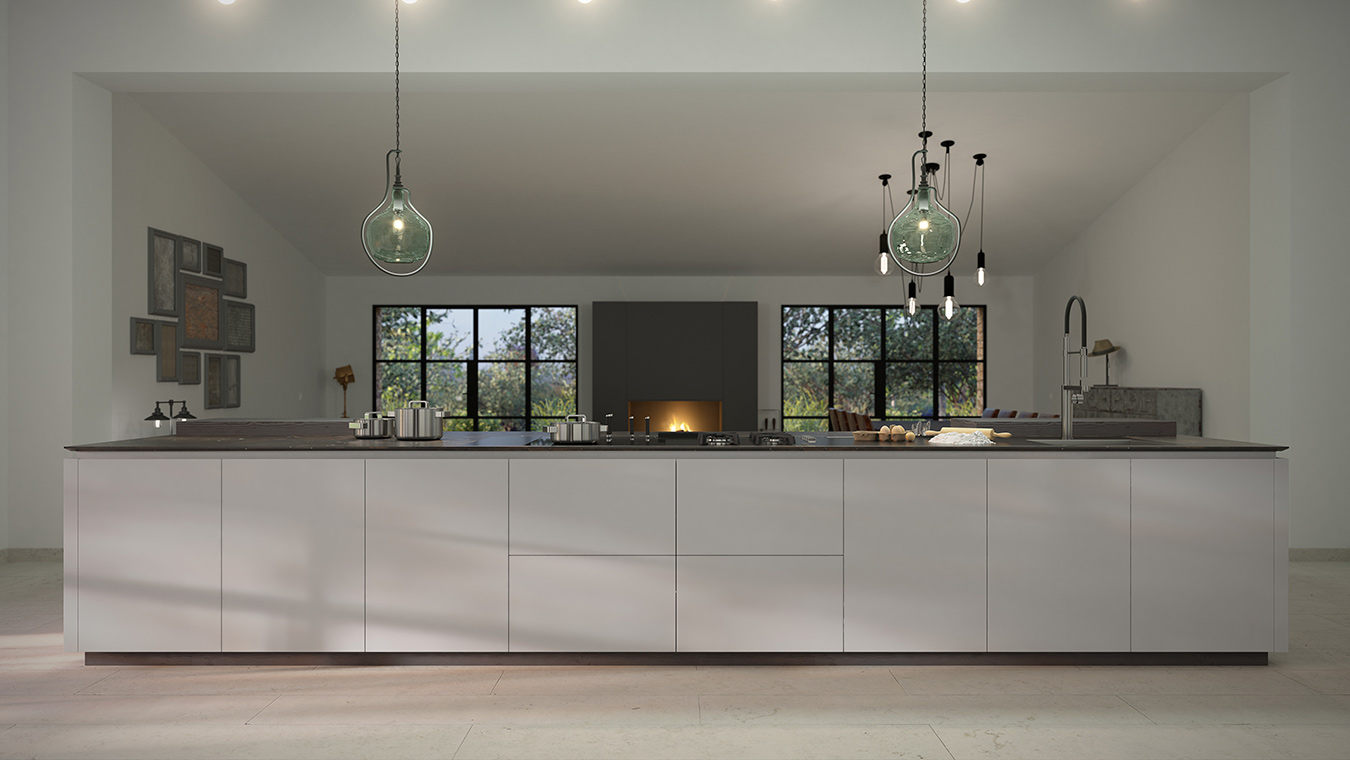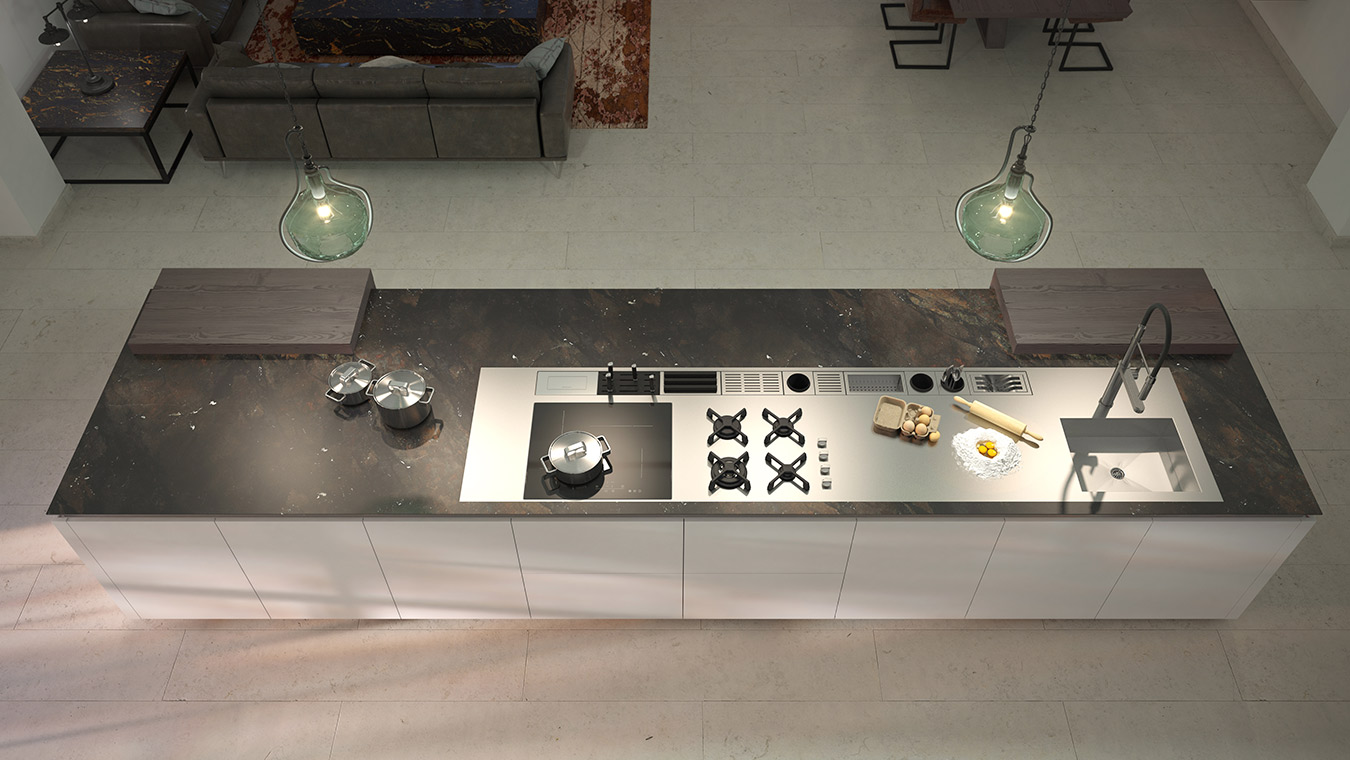 The extensive island is the core of this composition, providing a work space overlooking the large dining room.