The heart of an ancient monastery merges with the avant-garde, celebrating a meeting of eras. The walls, columns and century-old arches whisper stories of times past, while the original geometry of the Fussion and Mediterráneo ranges gives a fresh, contemporary feel. With compact and ceramic finishes, the white marble surface floats in the air and runs like a thread between the cooking and the dining areas.

The wooden gate and the window to the garden create a link with the natural environment, merging ancient and contemporary.
The Fussion AL door model is defined by its stunning matte anodized aluminum forged frame that exudes a modern, rugged appeal. This frame gracefully wraps around a directly adhered panel with all four edges exposed for a crisp, unpretentious finish.
The handle, an ingenious addition to one of the sleepers, is encased in any available material of the model, extending across its entire width.
The result is a kitchen door model that combines pure, contemporary design with impeccable functionality, the essence of the Fussion AL model.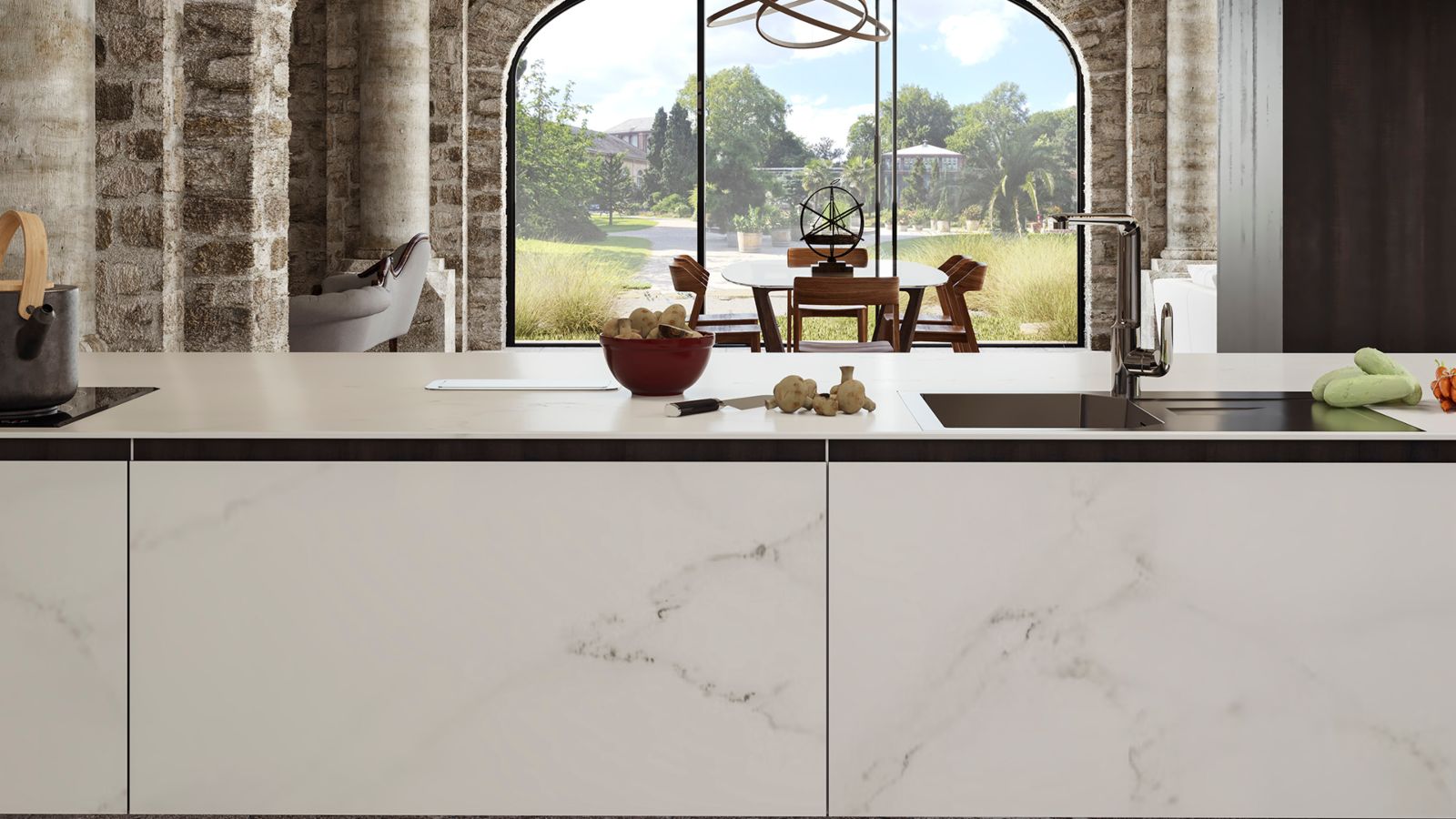 The geometric kitchen brings an almost futuristic feel to the historic atmosphere.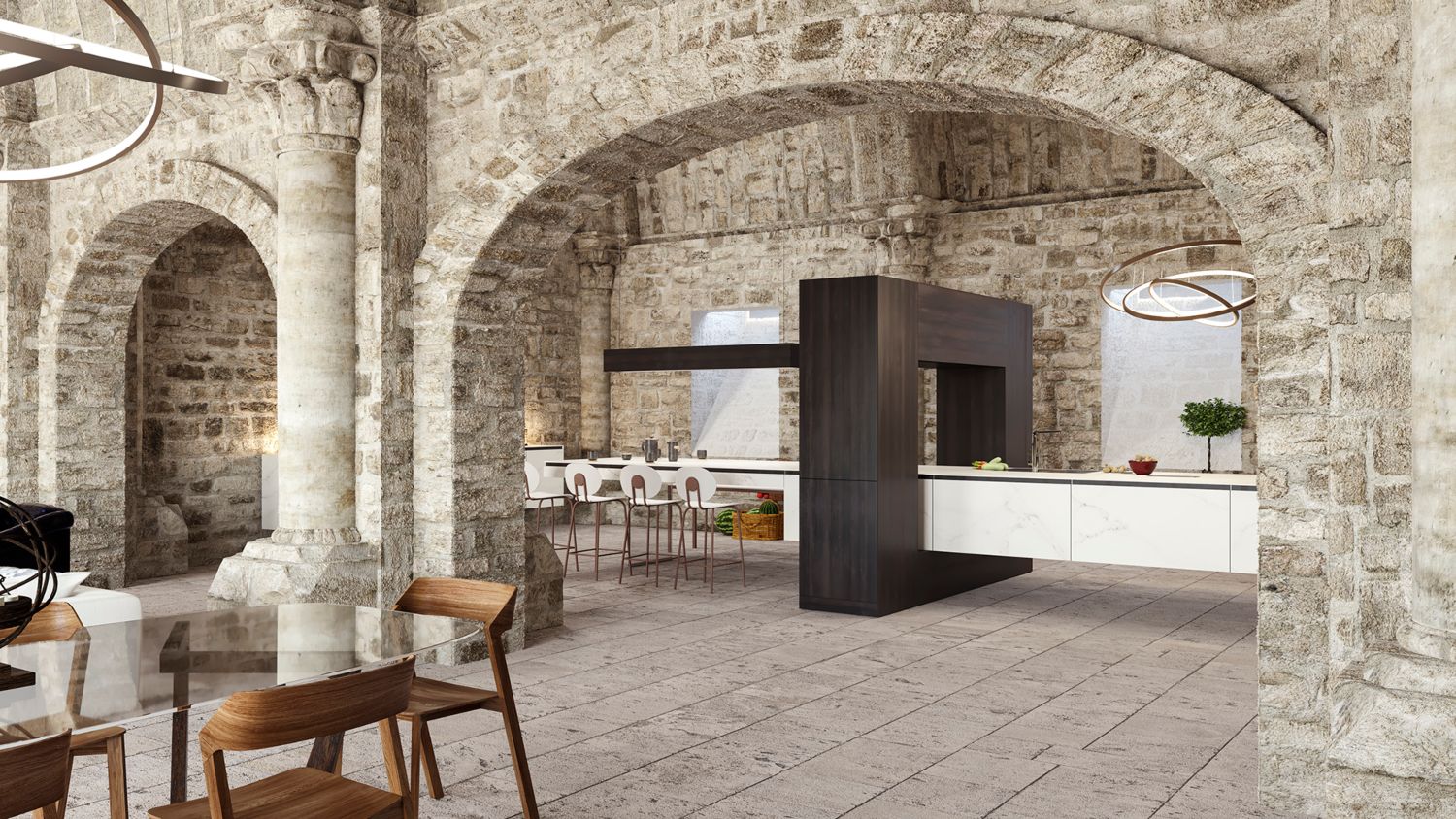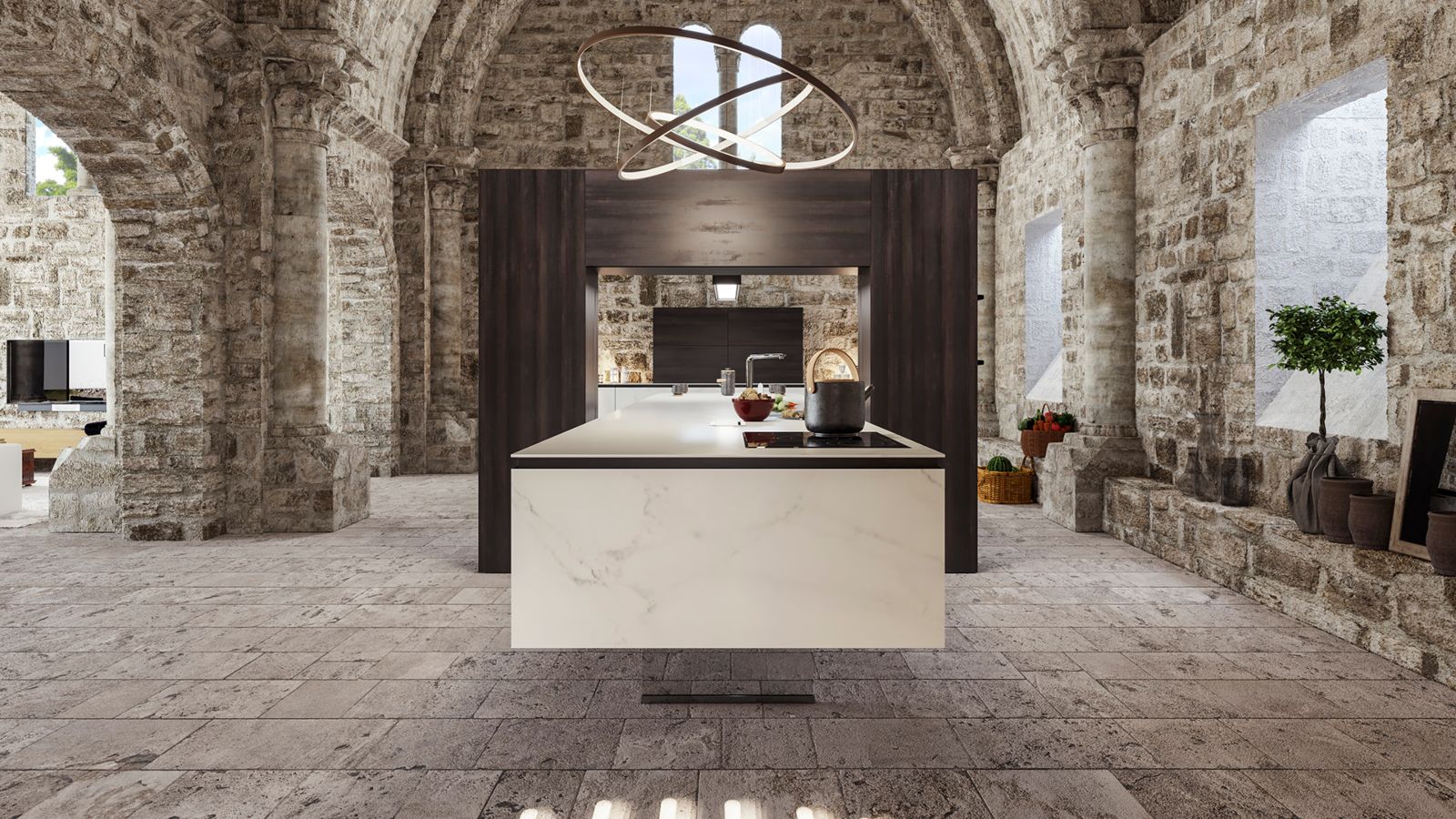 The connection between the kitchen and dining room is expressed in the expanse of white marble.