A sanctuary of clarity and serenity. The Mediterráneo collection features tall cupboards in light-coloured woods and smooth surfaces in shades of black and oak tones. They rise harmoniously with the imposing island: a place to cook and to savour life.

The broad windows embrace the space and invite the blue sea to become part of your home. Here, light becomes another ingredient, tinting every corner with warmth and promising a place where time flows smoothly.

The subtle elegance of the polished concrete floor and the white walls enhance the atmosphere and the symphony of light and shadow that floods the room. The island promises memorable encounters and flavours shared.

A place where nature and architecture intertwine in a dance of light and shadow, creating a space where life unfolds and flourishes in harmony with its surroundings.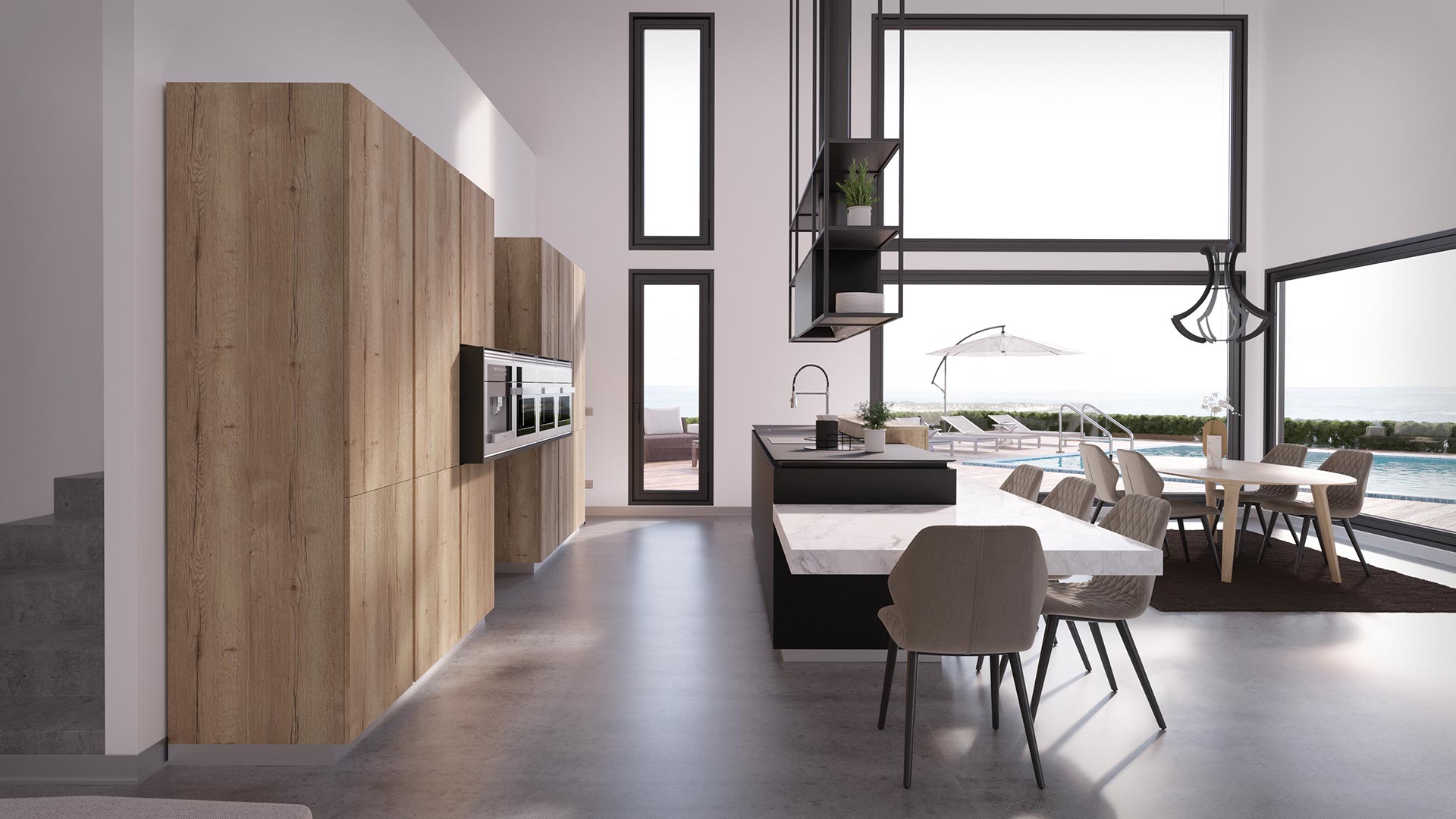 Mediterraneo and Logica System
The Mediterráneo model embodies classicism in its most refined form, offering an unaltered and essential design.
It stands out for its completely flat aesthetics, free of ornaments, and is topped with four straight edges. This blend creates a door with a modern, minimalist look that blends seamlessly into any kitchen configuration, contributing to a calm and harmonious ambiance.