This high-rise duplex radiates sophistication and grace, with soft beams of light streaming down the white walls and light wood flooring. The delicacy of its minimalist design blends with the warmth of the glazed fireplace.

The hob is cleverly concealed behind discreet wood panelling and folds out to reveal a majestic black marble with gold veining, adding a touch of luxury and refinement. Recessed lighting under the units subtly illuminates the worktops, inviting you to indulge in creating exquisite delicacies.

A long light wooden table connects the spaces, connecting the living room and the kitchen, merging the everyday with the sublime. Decorative accents evoke pop culture, breathing a playful and nostalgic air into the exquisite elegance that permeates the space. Serenity and sophistication intertwine in perfect symbiosis at the top of the urban skyline
Introducing the Aral XL door, an example of art and functionality fused in an elegant design. Created with a sturdy lacquered MDF board, its most distinctive feature is an integrated, centered handle that adds a touch of modernity.
This meticulously crafted handle can be customized with the same material as the door or with options in wood melamine and syncro laminate, allowing for a perfect fit with any kitchen style.
Emphasizing its modern appeal, the handle is framed in an aluminum structure and culminates with a stainless steel plate on the inside face of the door, bringing a dose of elegance and strength to the overall design.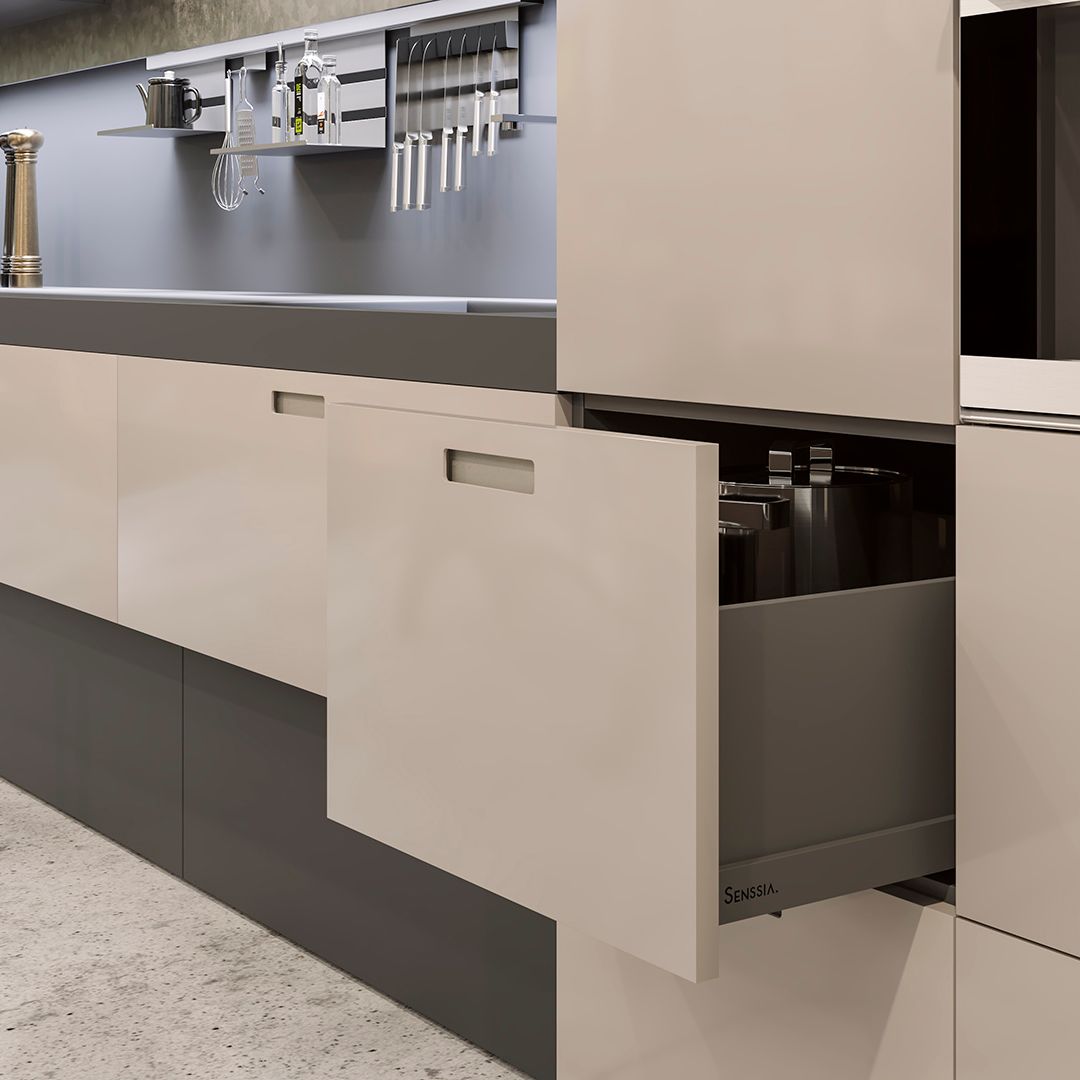 The kitchen unfolds with sophistication and style in a space where beauty and harmony reign.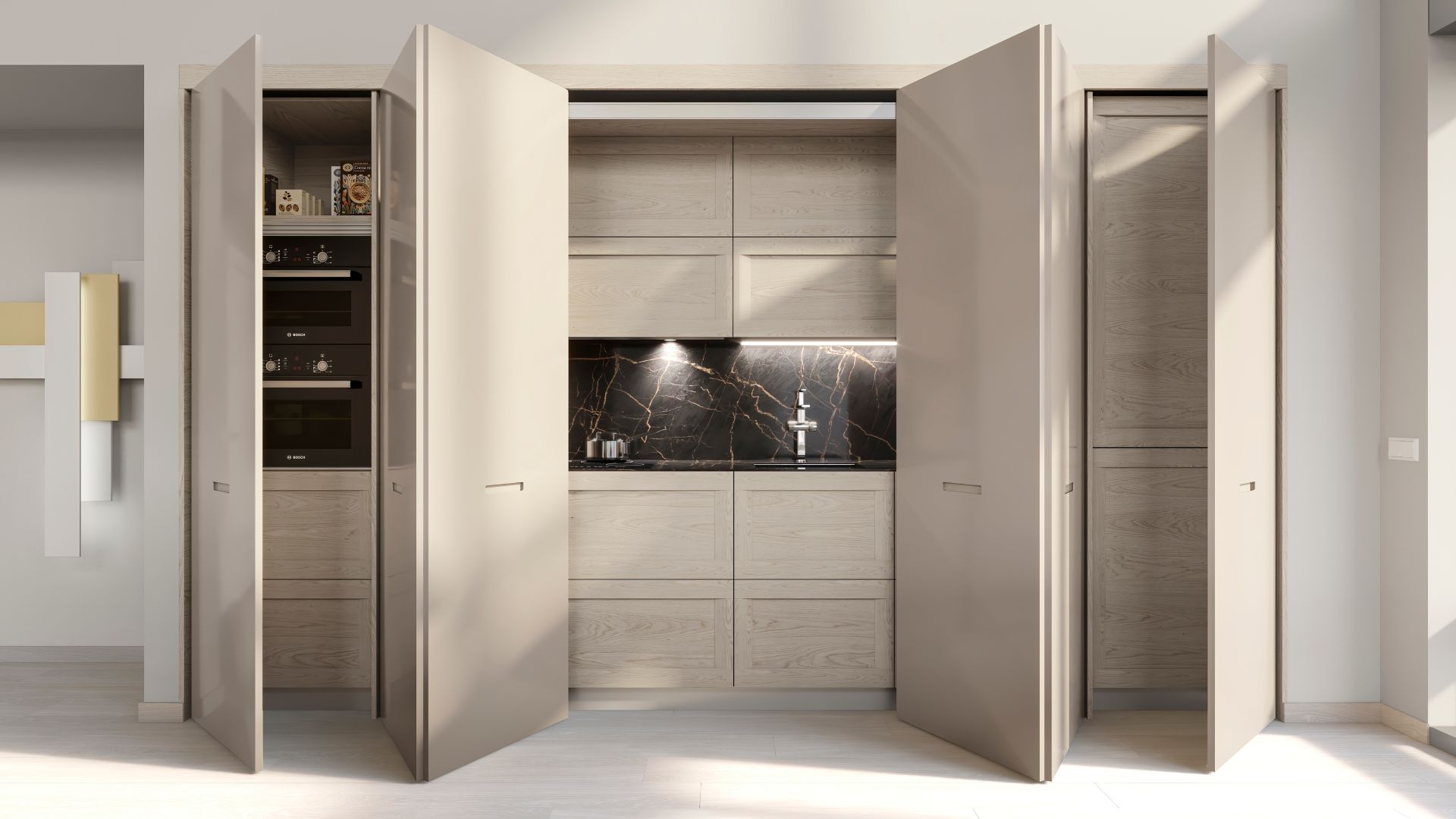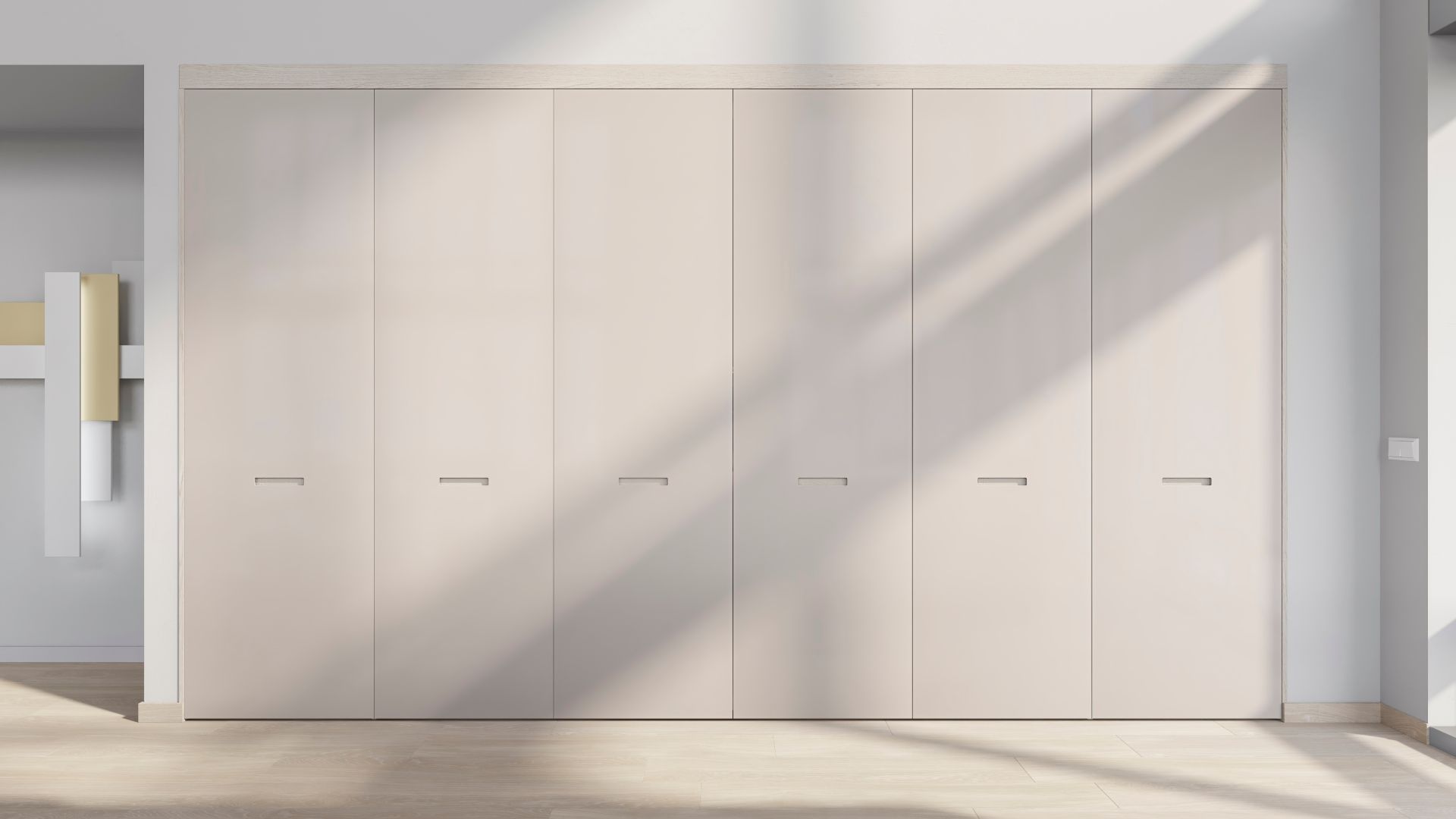 Seen and Unseen. The Aral and Everest collections have earth and oak finishes for a kitchen that's always functional and elegant.