Contemporary Elegance and Harmony
This ample and sophisticated space perfectly blends the living room, dining room and kitchen to create an atmosphere of unity and harmony in the design. The combination of neutral colours, polished cement and concrete provides a solid contemporary presence that exalts the elegance of the environment.

The generous windows allow natural light to diffuse through the space, connecting with the landscaped exterior and enhancing the feeling of spaciousness. The Manet, Mediterráneo, and Klee door models radiate a refined, modern style with anthracite grey and the white-veined black marble of the glass, lead and ceramic finishes.

A kitchen where sophistication is enhanced by the modern art of decorating and furnishing the living and dining room.

This environment is a tribute to elegance, harmony and integration. Every detail has been meticulously selected to enrich the visual and emotional experience.
The Manet door, an ode to minimalist and elegant design, stands with a robust lacquered MDF board, finely crafted in a single piece with a 60mm frame. In a play of depths, the panel is subtly lowered with respect to the frame, providing a unique design detail.
But it is the internal frame where this door reveals its true originality. A milled handle is integrated into one of its crossbeams, an innovative design detail that adds a touch of modernity to this classic-style kitchen door.
In its ST version, the model is the same on all four sides and an additional handle is added.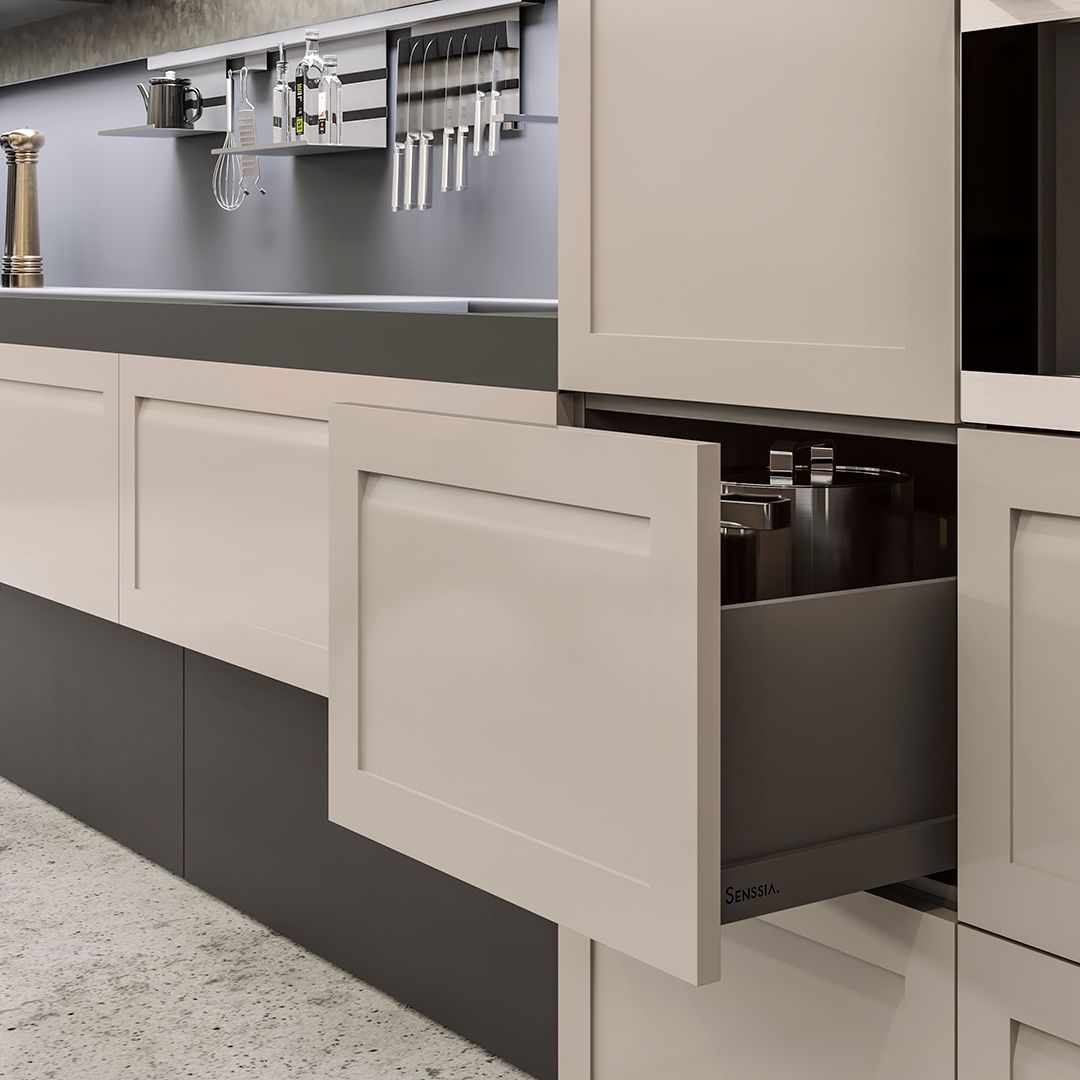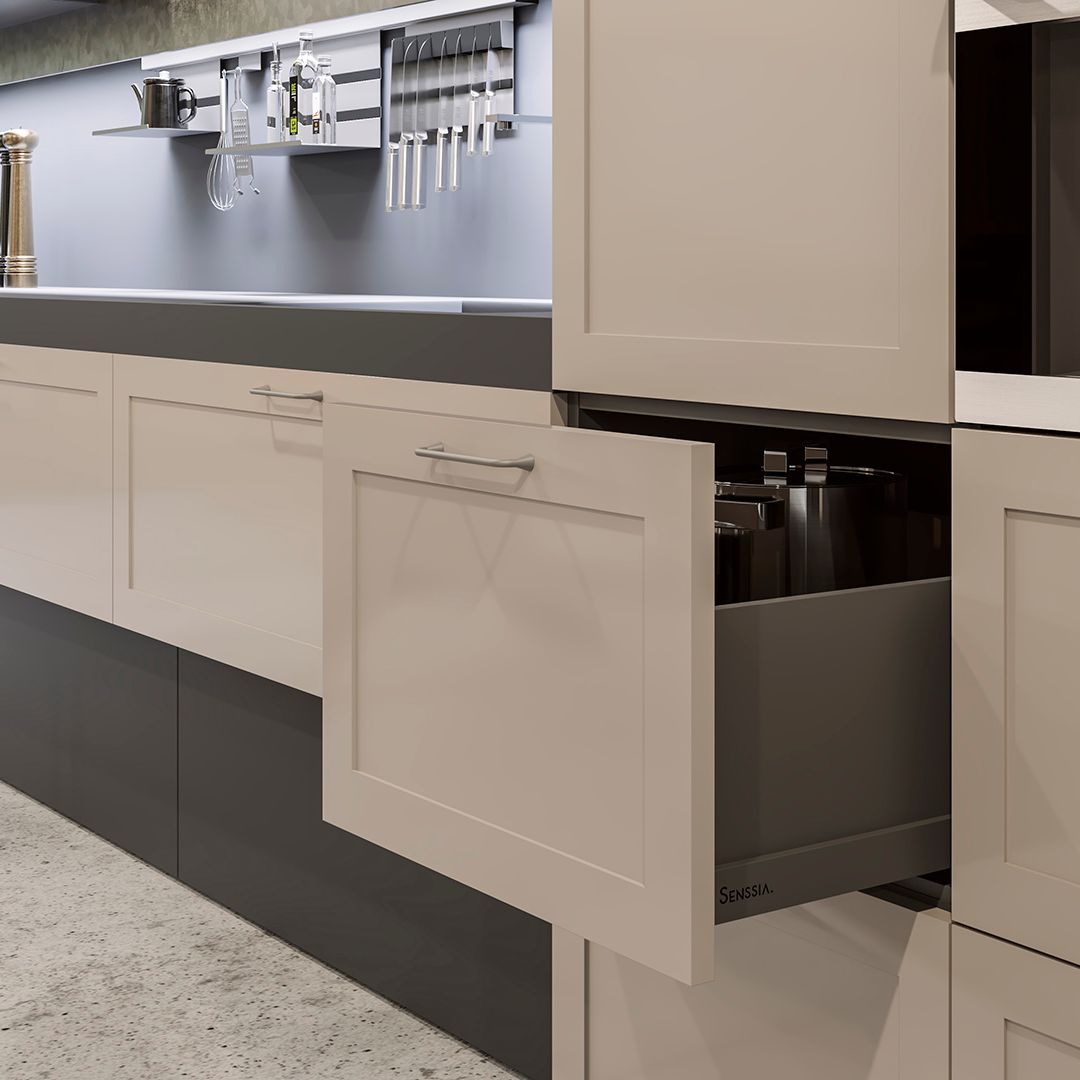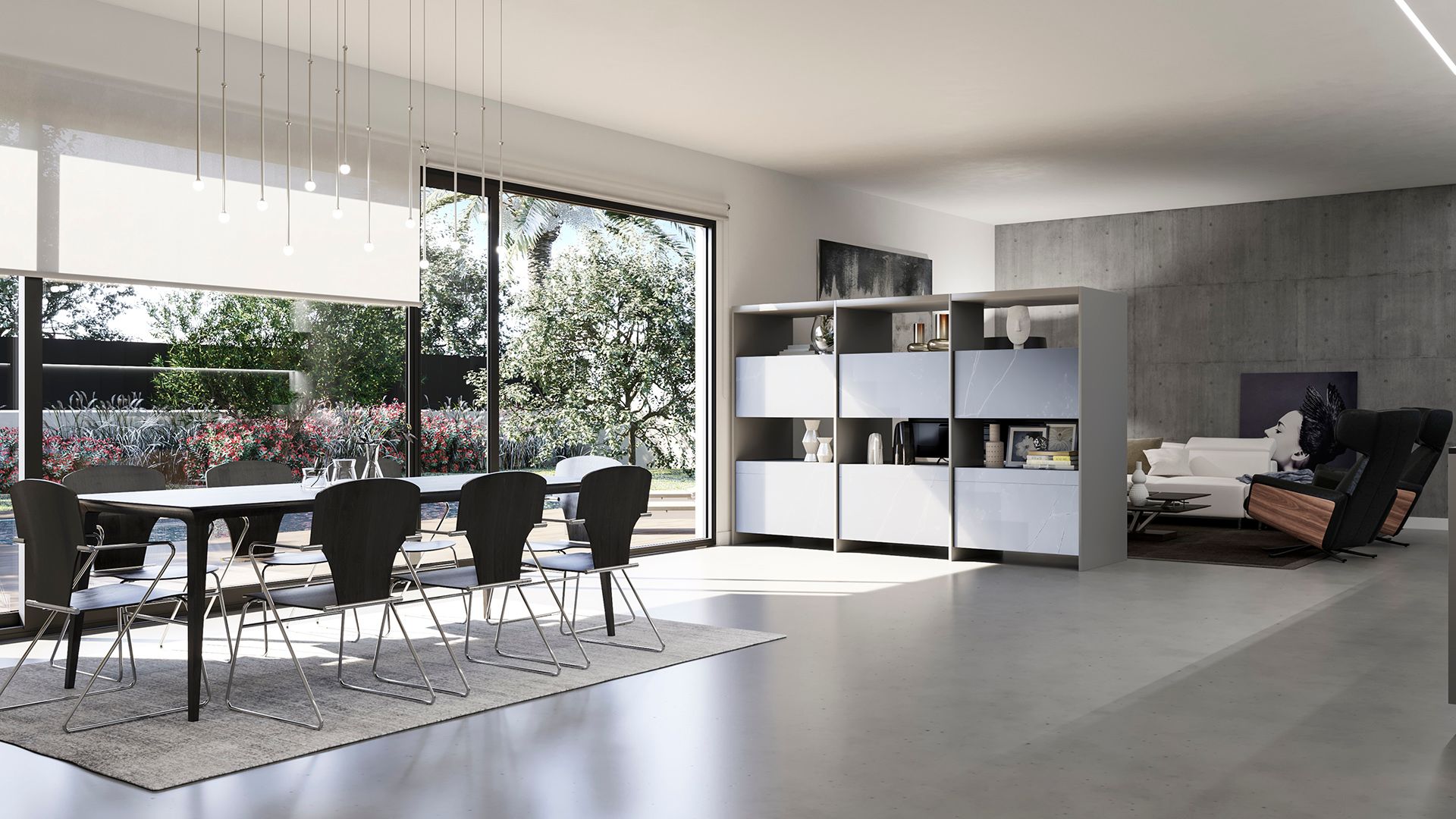 Harmony, elegance and integration are reflected in every carefully selected detail.