Natural light flows freely in this ample, open space, where the boundary between the kitchen and living room fades away. So much so that the kitchen doesn't even look like one.

The bright, open space in which the kitchen and living room coexist is enhanced by transparent glass walls and doors. Brightness is reflected in every corner, creating an environment of palpable liveliness and energy.

The kitchen, entirely in the Fussion range, defies traditional structures and dares to break the rules. We've experimented with geometric shapes and combining materials with graphite and oak finishes to evoke a near future. Cubes and rectangular blocks appear to float in a perfect balance between practicality and aesthetics.

The dining table becomes another structural element, inviting people to come together and share a space that celebrates creativity and life.
The Fussion door model represents elegant simplicity and contemporary utility. It stands out for both its durability and refinement.
A distinctive feature of this model is the matte finish anodized aluminum profile that is embedded in the machined horizontal edge of the door, functioning as a handle. This handle, which extends across the entire width of the door, can be customized with any material of the model, thus ensuring a uniform aesthetic appearance that harmonizes with the overall design of the kitchen.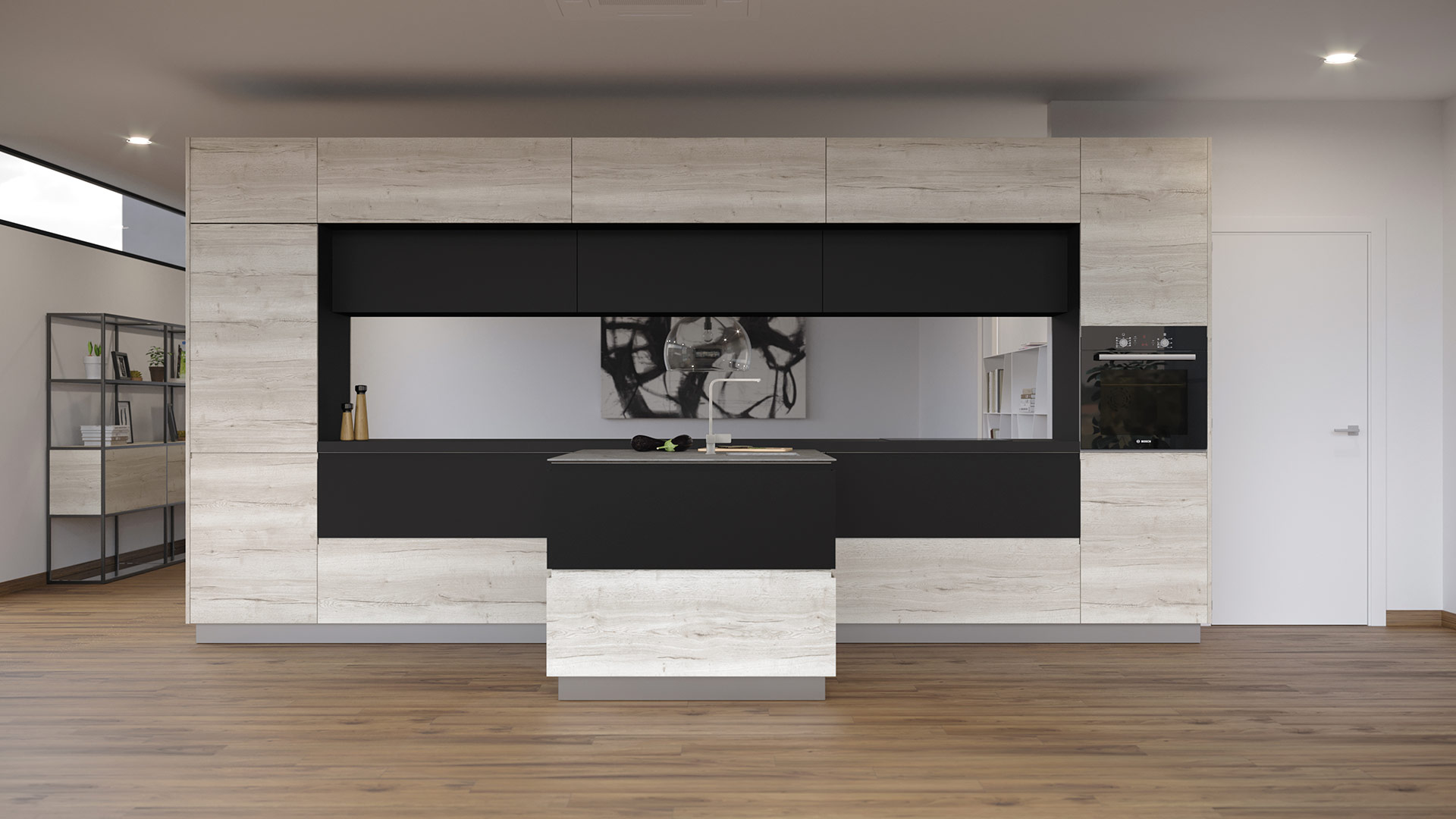 The combination of finishes frame and highlight the shapes of the furniture.