In the kitchen, part of the convenience is based on our vision. Having the right amount of light in our working area is something we take very seriously at Senssia. You can use vertical panels, or maximise the base of a high unit to project light over the worktop. You can even light up a display cabinet to achieve a unique ambience in your kitchen.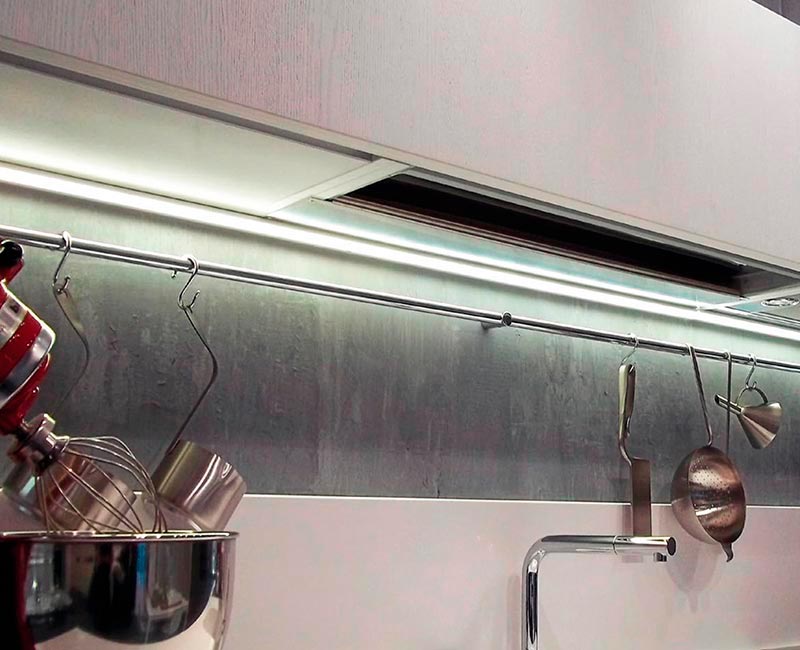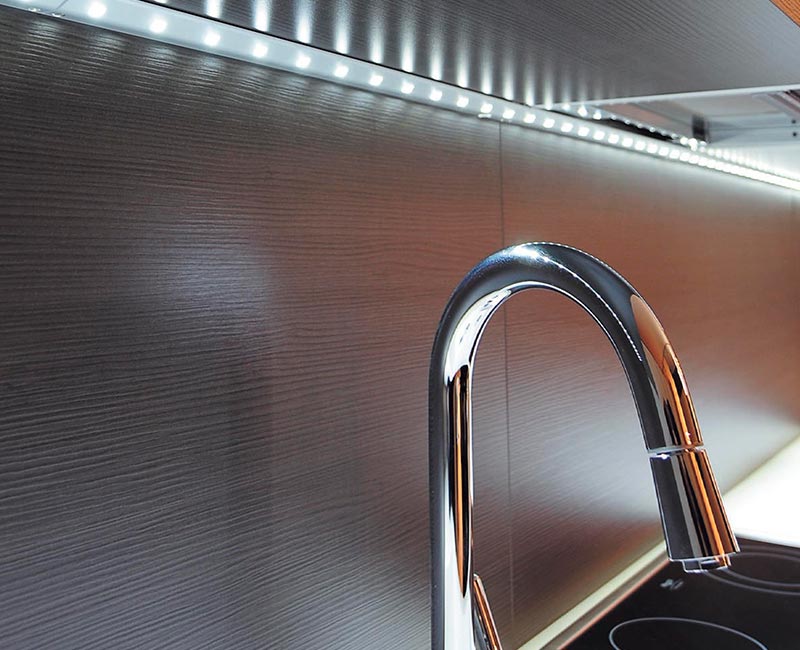 LED strips light points or continuous lighting
The under unit LED strips are ideal solutions to distribute the light evenly without shadows on the work area. They are made of anodized aluminum and feature a touch sensor with options on, off and dimming to 50%.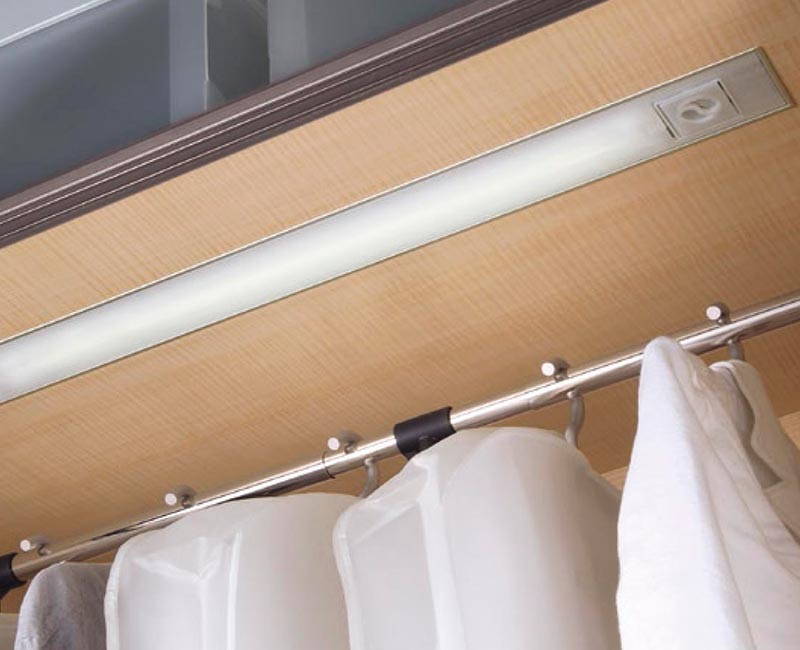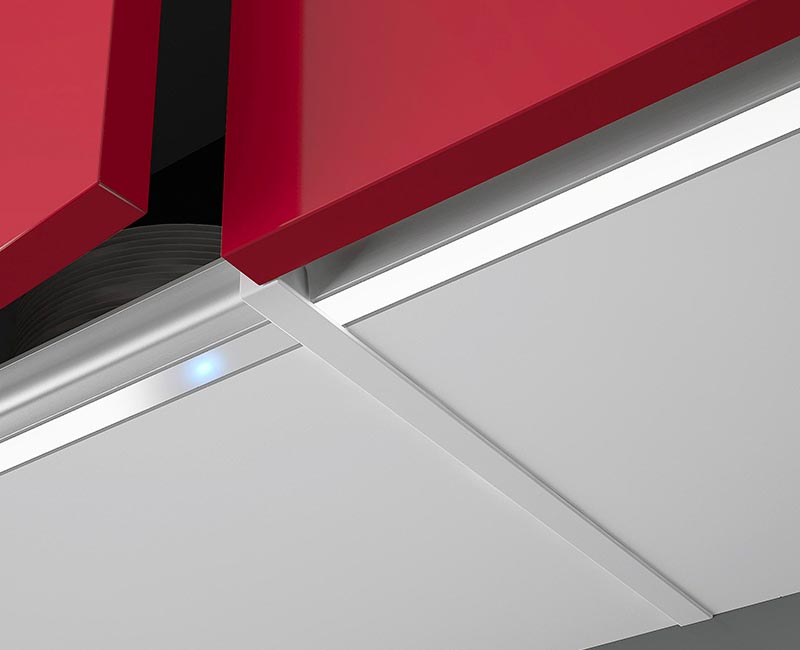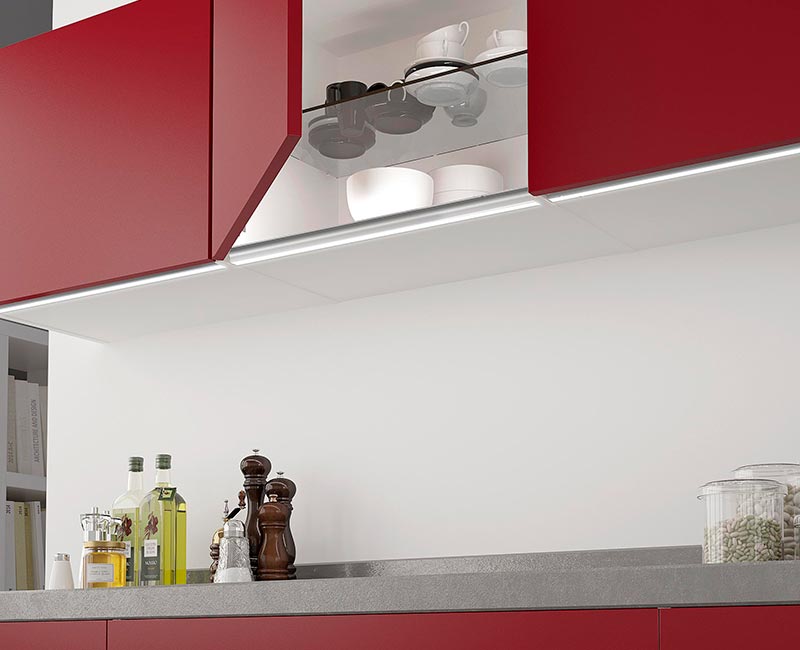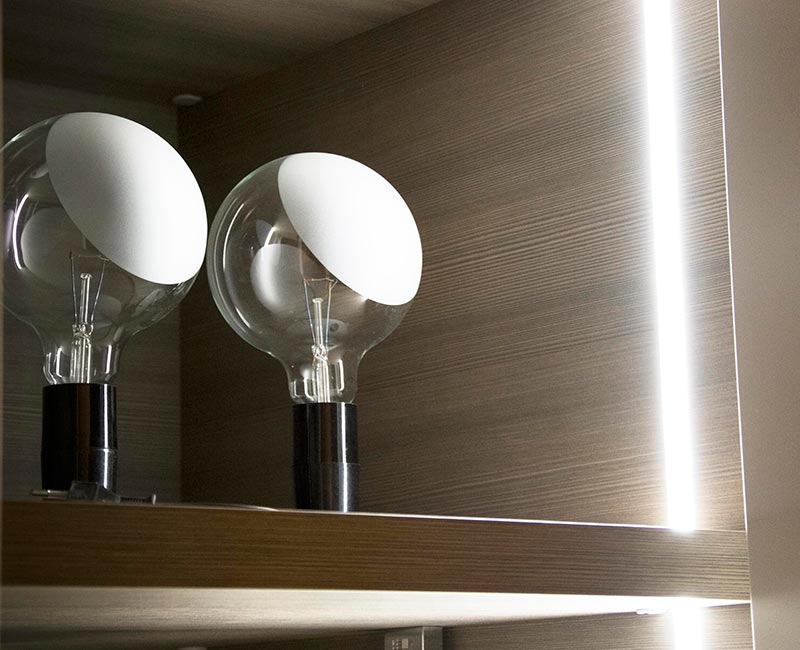 Latching and integration solutions
Through an anodized aluminum profile (different powers depending on their size) illuminate the interior of furniture and work area in the kitchen. Designed to be embedded in the front of the wall unit allows the door does not need to handle. An aesthetic and functional solution.
The integration strip is discreet and elegant, with a continuous light beam thanks to its versatility can be used in any field.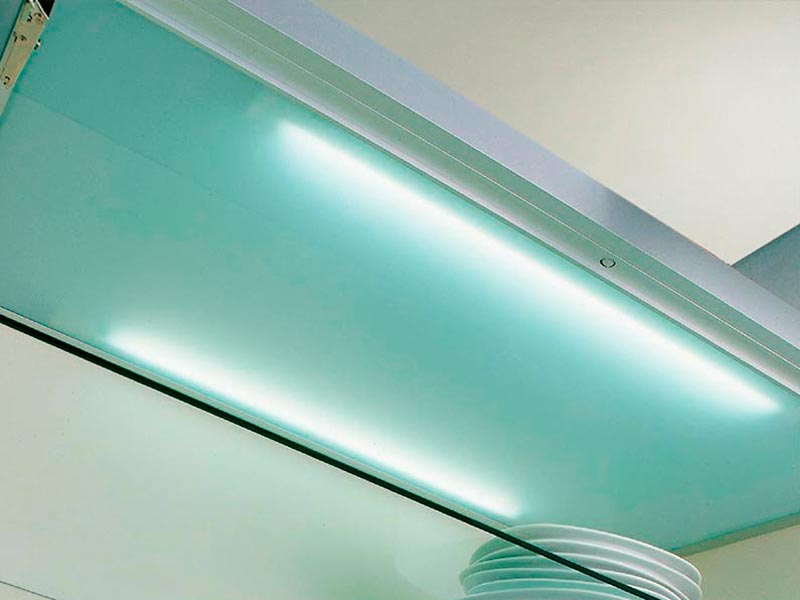 Bright bottom
Fluorescent lighting system that can be placed as a base of wall unit. Possible without handle, as they have a recess to allow the front grip. Both the interior and exterior of the cabinet are perfectly illuminated with this system, which has its own switch.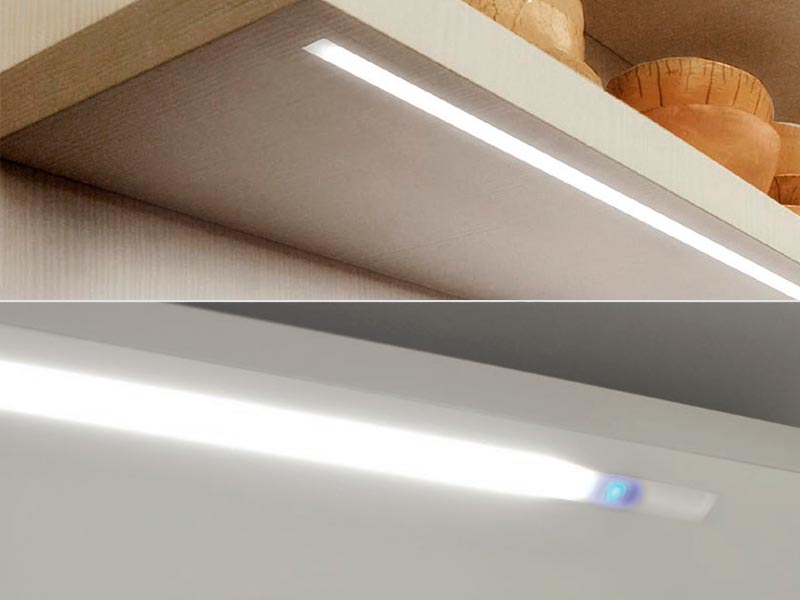 Latching strips
Thin and very lighting power strips. Appear completely integrated into the cabinet, being discreet and fine in appearance, but very functional to illuminate any area of the kitchen.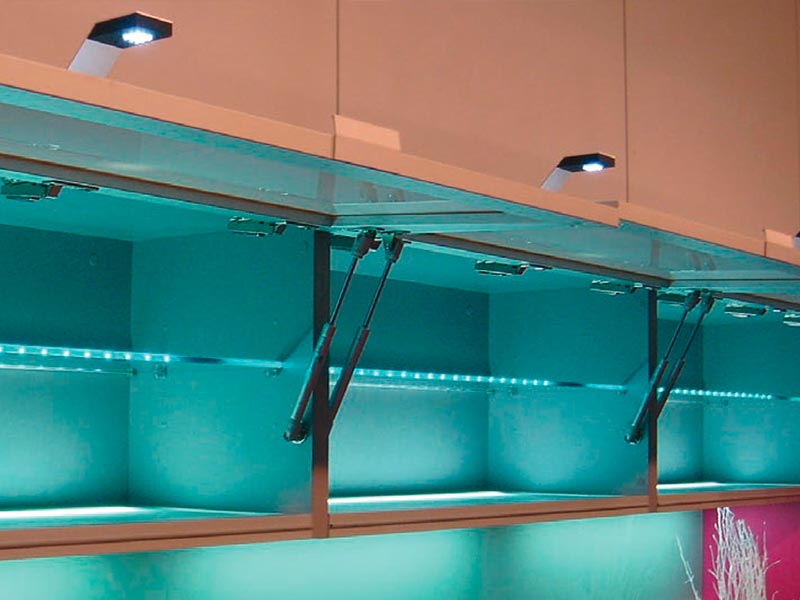 Interior lighting
This system incorporates an aluminum profile, a strip of LED's to place behind the glass shelf cabinet. The function of this profile is beautifier (not clamping) effect achieved when activated lighting.