Designed for each home
In this section you will see all the door models available in our catalog.
In Senssia we have a wide range of doors to turn your kitchen into a unique space.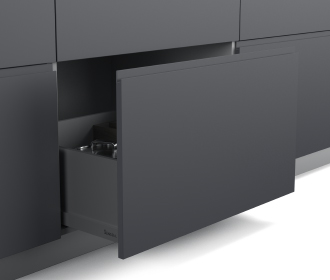 Atlas XL
Atlas XL is a 22mm thick, robust, elegant and modern door. Its improved ergonomics thanks to its built-in handle allows you to get the best user experience. In the column furniture, with two overlapping doors, the width of the handle is maintained thanks to a second door with a nail profile integrated in the upper model edge.
See the Atlas XL model in Gravity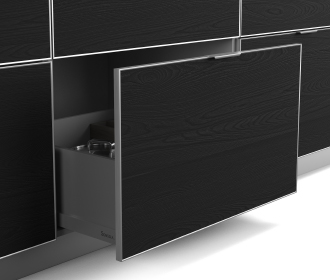 Austral
The Austral model is one of the most elegant and light Senssia, developed with its own technology to offer you endless advantages. Austral allows easy cleaning with its hidden profiles that also prevent moisture seepage and condensation.
See the Austral model in Rebellion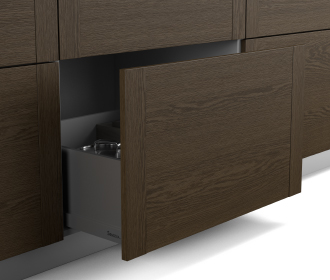 Balear
An elegant model that combines the sense of the grain in the lateral stringers and panel. Distinction and simplicity stand out in this model that both by construction characteristics and by design will maintain an always current look and design.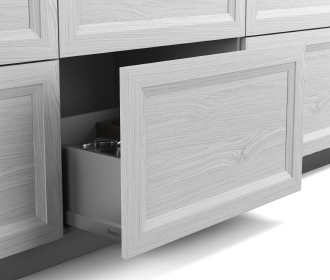 Cervino
Elegant design door and rustic look with a modern touch. Made with wood, Matterhorn is ideal for those looking for a touch of distinction.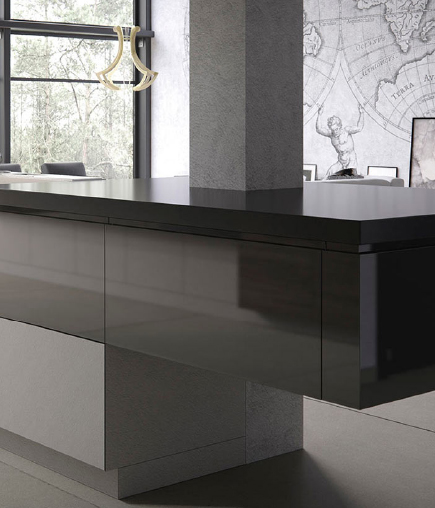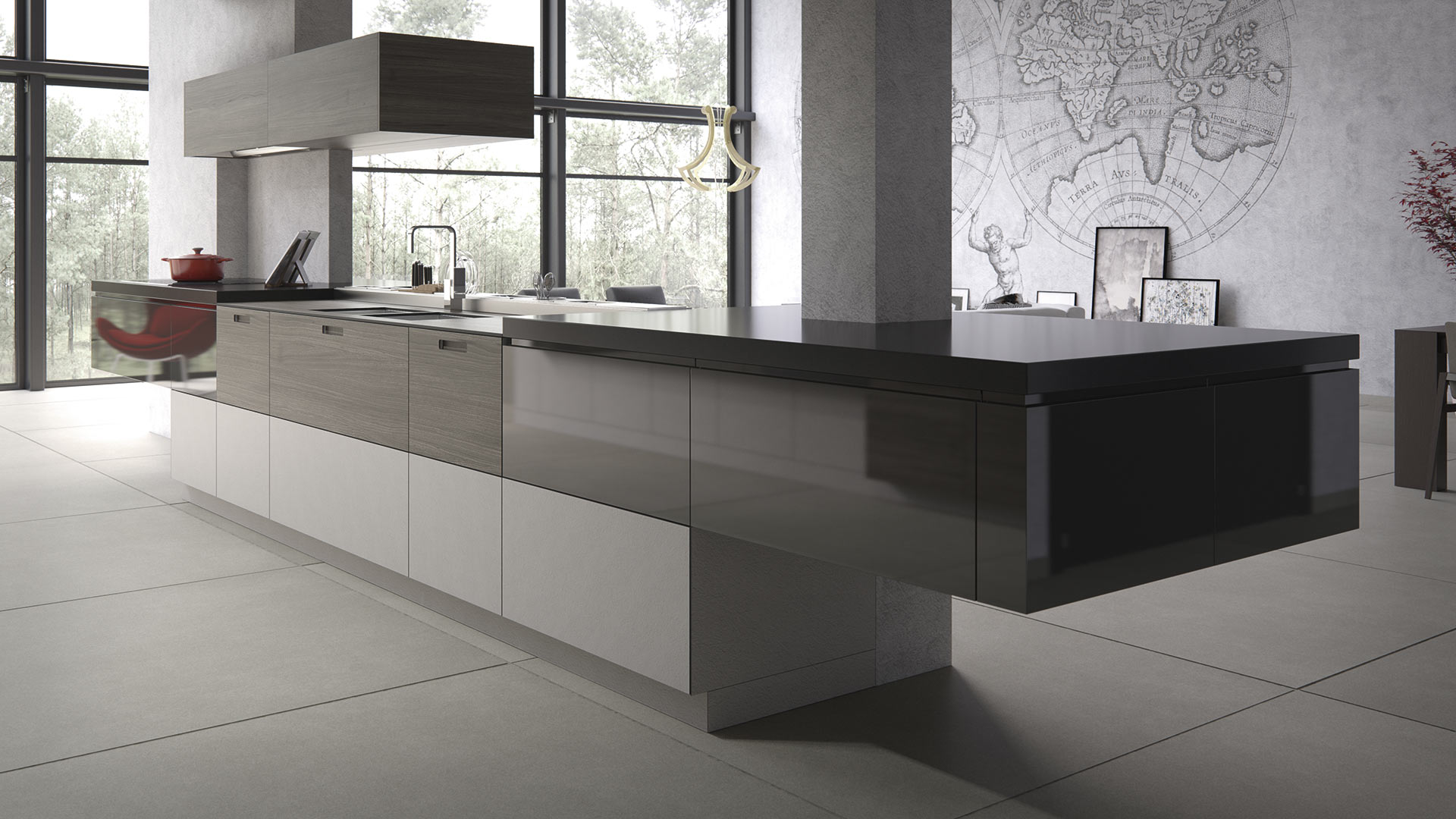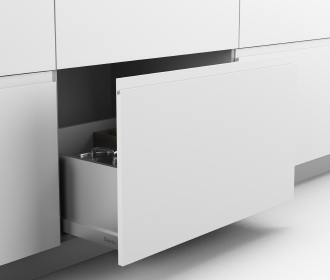 Fussion
Fussion is a door made of 19mm board. of thickness. A horizontal edge is machined and inserts an anodized aluminum profile with a matte finish as a handle, embedded in any material of the model, which occupies its entire width.
See the Fussion model in Liveliness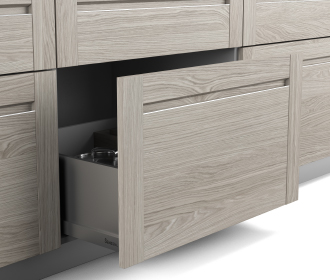 Mauvé
Beauty and exclusivity in a superior category model, which integrates the handle with maximum elegance. A reinforced door in three of its songs, so that it does not change over time.
See the Mauvé model in Environment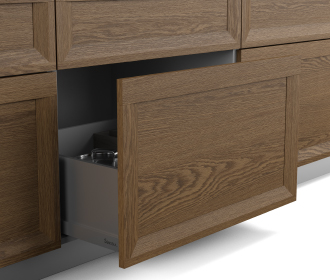 Kamet
Kamet reminds us of the rustic models of the oldest and most traditional kitchens, but with a style reinterpreted under the current canons. Hence, it incorporates the detail of the handle in the upper, hidden crossbar, which facilitates its maintenance and cleaning.
See the Kamet model in Elegance
Zurbarán
One of our most daring looks. Zurbarán represents a new generation of furniture applicable to the kitchen and the rest of the home. Its design, exquisite and modern, is easily combined with the rest of the furniture.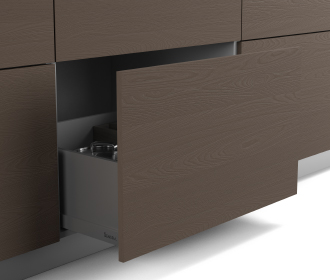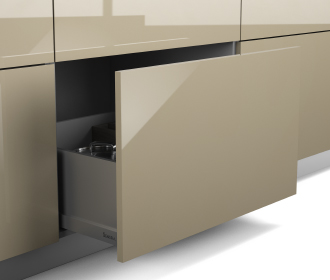 Mediterráneo /Mediterráneo XL
Mediterráneo is a smooth door that allows a great variety of finishes and colors to be combined. Practical and functional with endless advantages. For May versatility, we have its XL version with thicker board.
See the Mediterráneo model in Gravity, Family, Elegance  and Rebellion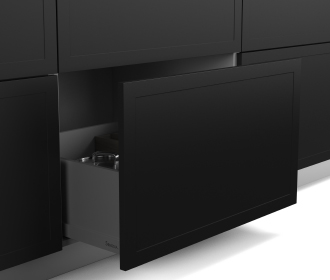 Mondrian
Door of superior resistance to heat and humidity. Mondrian has a soft inner bezel topped with cloth for easy cleaning. The elegance of simplicity in a safe and durable door.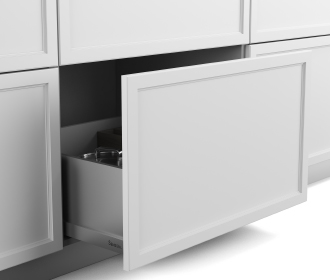 Teide
Teide is the heat of nostalgia. Its soft forms seem worn by the use, providing a nostalgic touch that transports us to the kitchens of our grandmothers.
See the Teide model in Space