Column units
Thanks to its dimesiones, column units allow us multiple storage options and internal organization. The hardware we use facilitate and ensure a comfortable and practical use so, among other advantages, have progressive closure. You will be surprised with their lightness when opening them!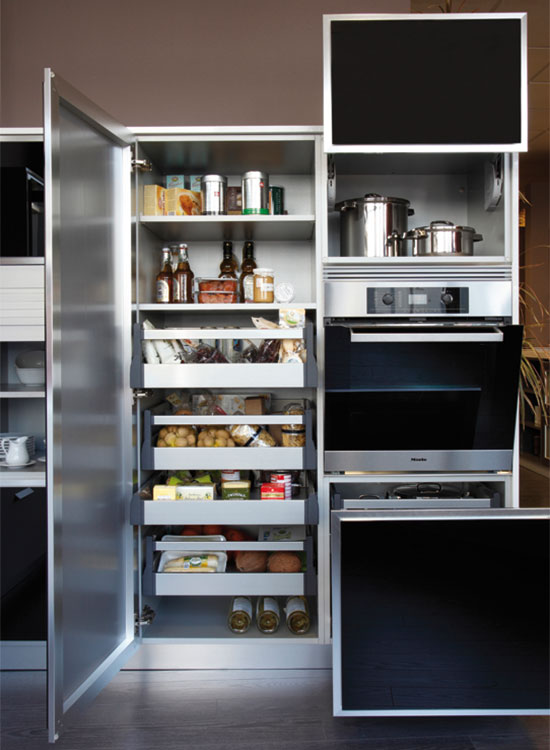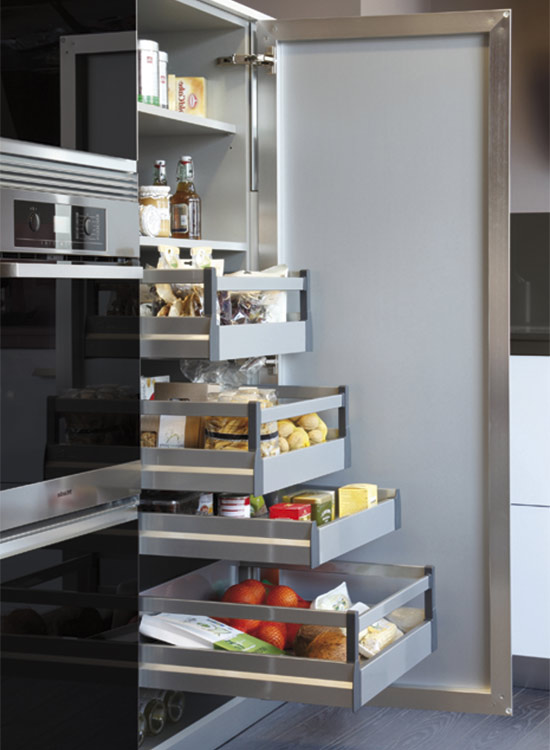 Internal drawers and pans
Independent opening drawers provide easy access of this column unit with internal drawers. At the bottom there is an area for placing bottles in a horizontal position. On the oven, a door opening liftable facilitates access.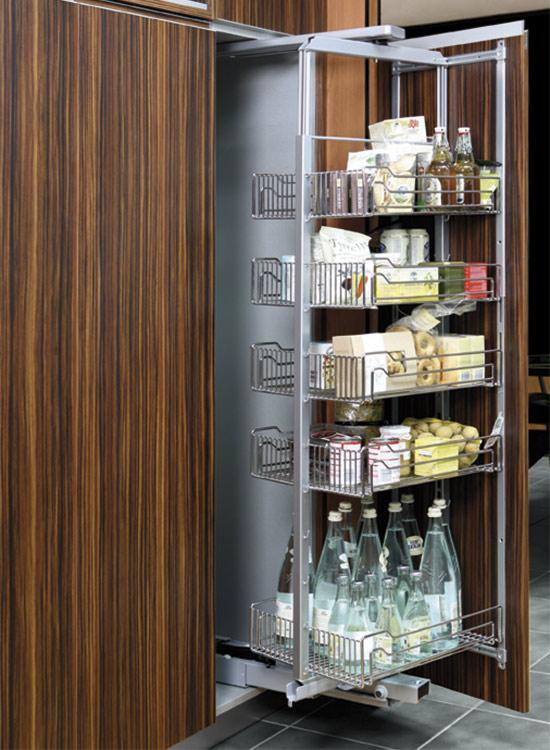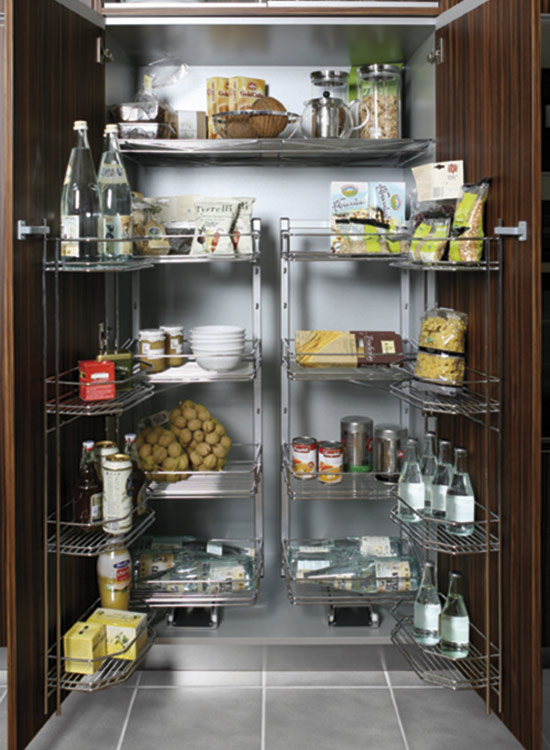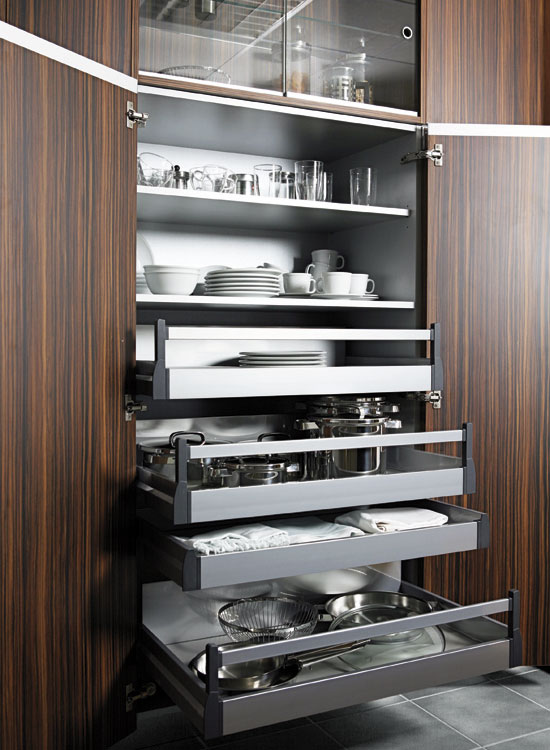 Removable rotary
Once opened the cabinet completely we can turn 90 degrees, left or right, to access your content with maximum comfort.
The doors, opening 155 °, drag the hardware to the outside of the cabinet, providing access to its content. Everything is within reach of the eye and hand.
The large width drawers optimize space. We can use as a pantry or storing utensils, dishes, tablecloths, etc.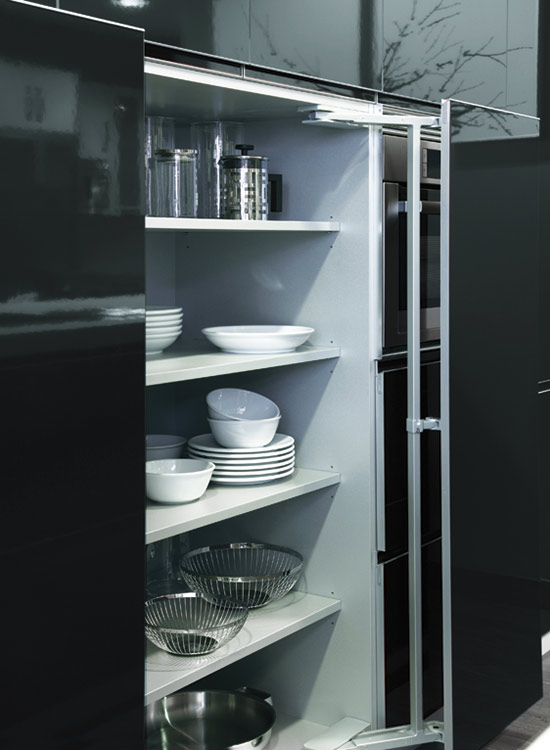 Pegasus Opening
The "pegasus" opening moves laterally doors allowing a full view of the interior of the cabinet, while it will not take up space in the kitchen.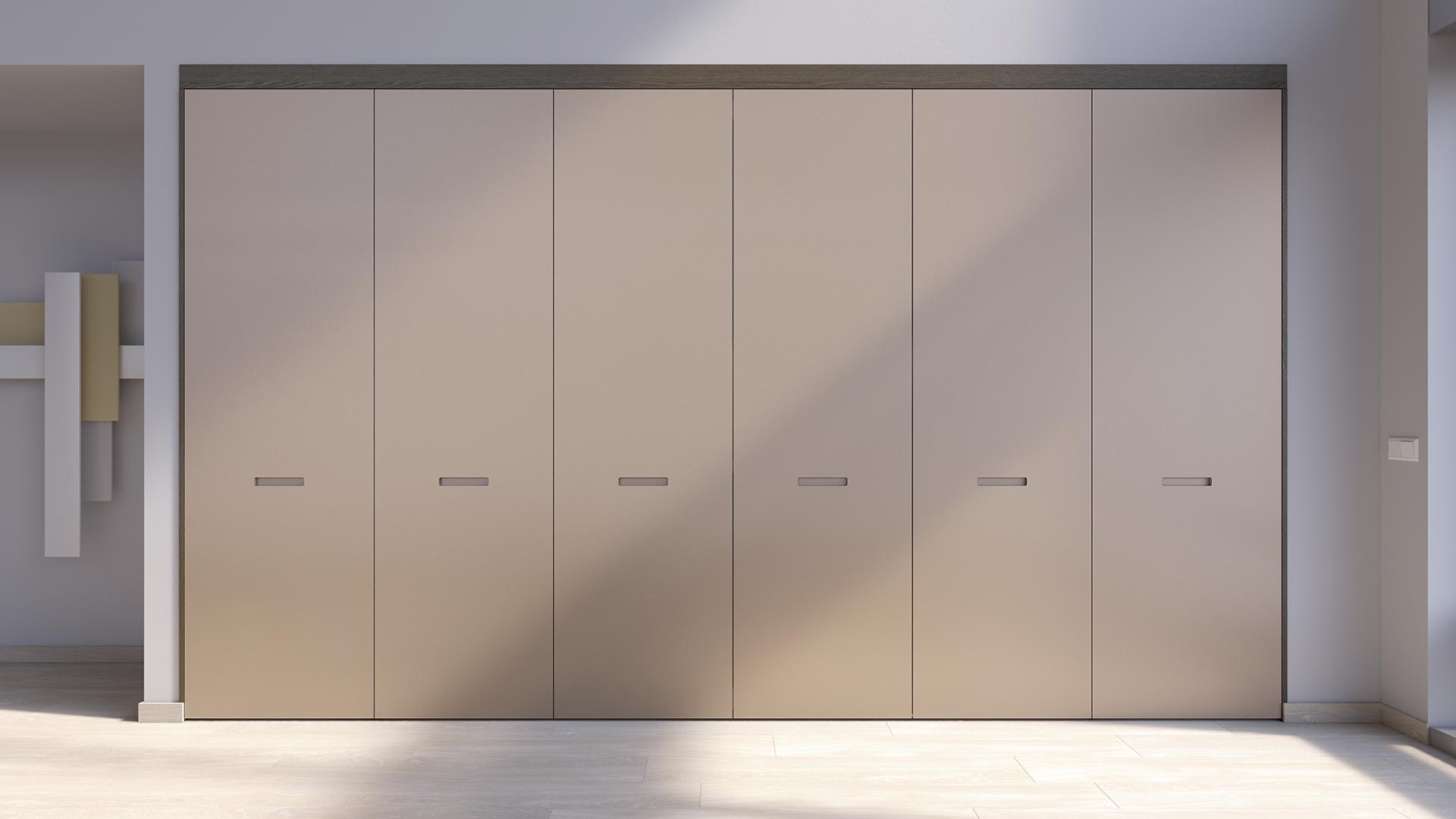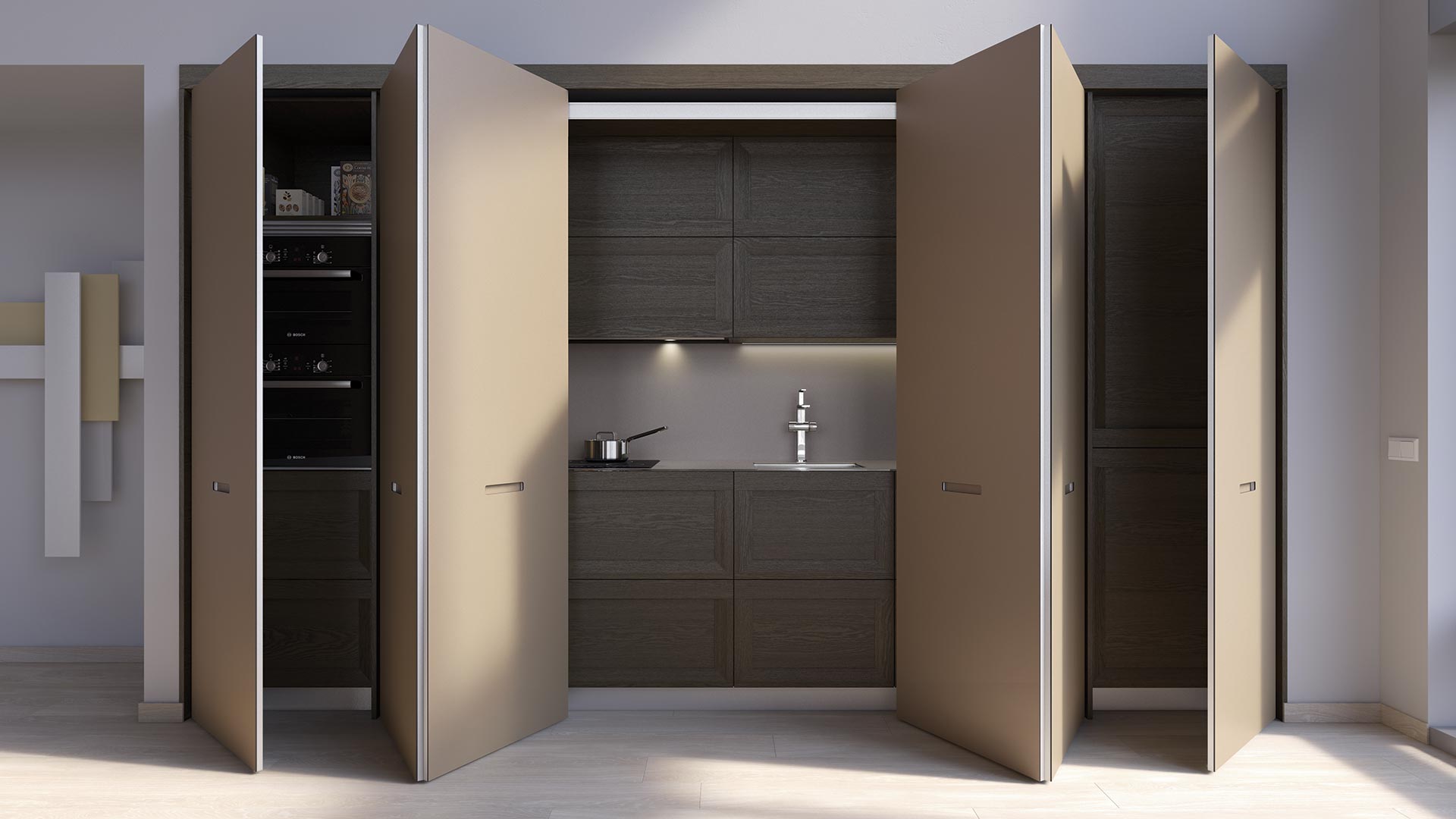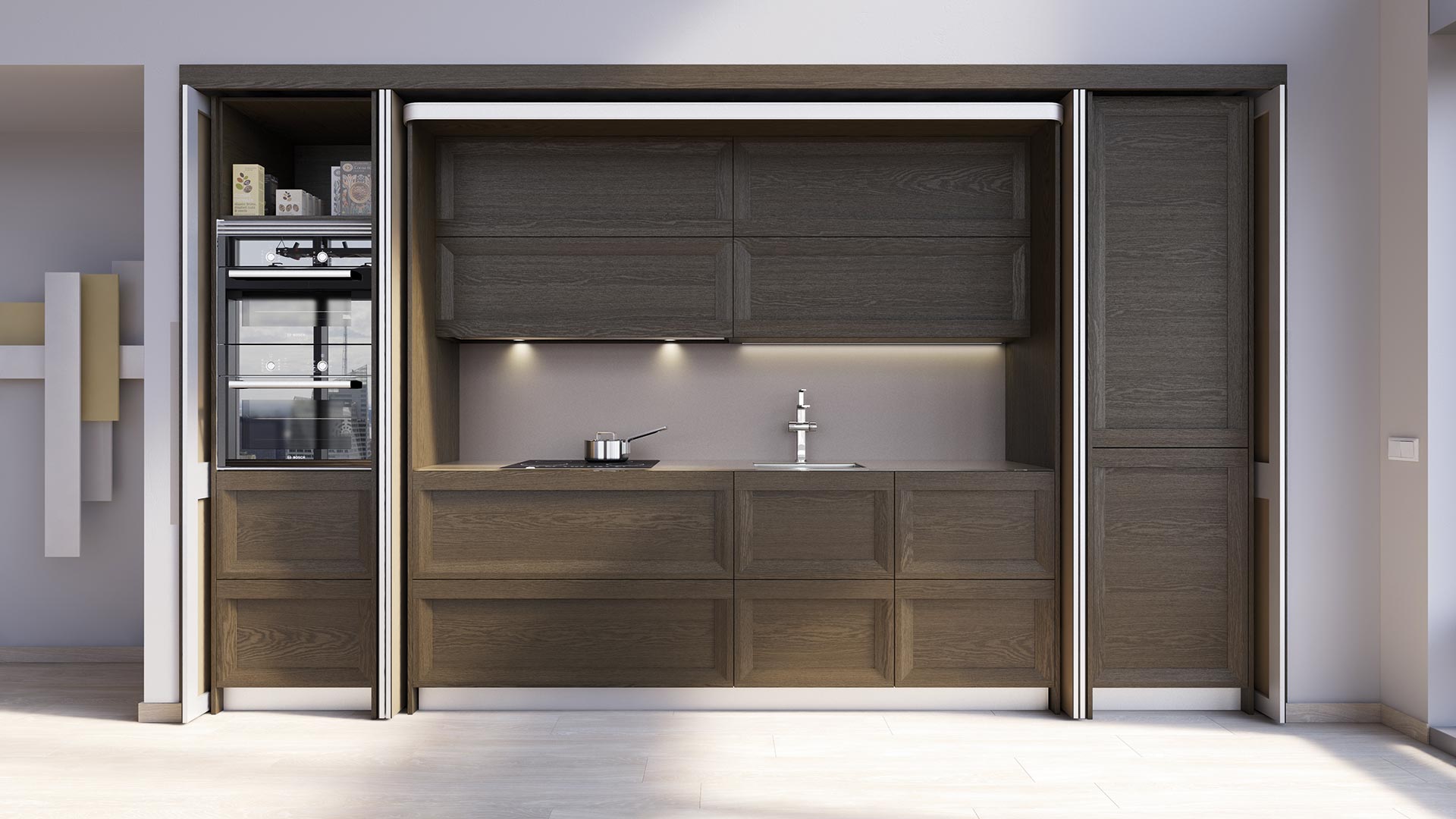 Retractable doors
This retractable door system hides the kitchen when is not in use. Ideal for small apartments where kitchen and living room are united. This hardware has the advantage of a comfortable, convenient and slight opening, the doors can be moved with very little effort.
Floor units
Available for different uses, the range of possibilities in terms of openings and storage in floor units is almost limitless. In the following sections we show some of the most interesting options for its ergonomics and functionality.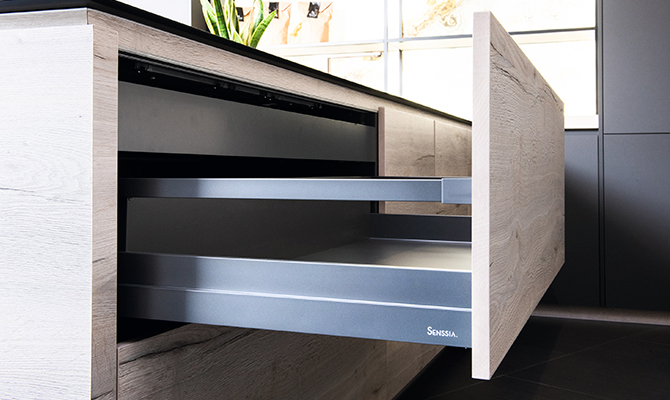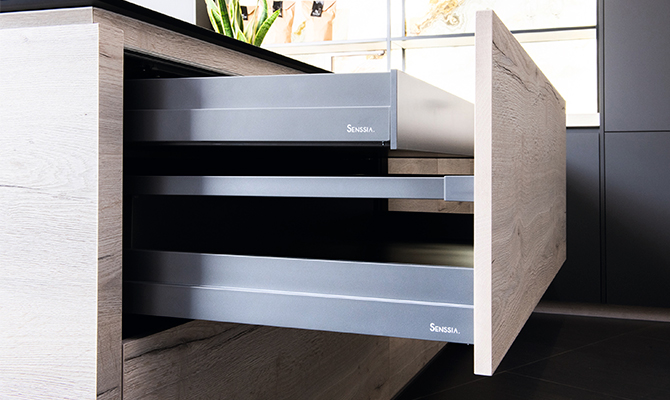 Inner drawers
To combine pans and drawers brings a lot of convenience not only in terms of elements storage, but also in access or to save them.
An interesting possibility of use is to have an inner drawer inside the main drawer.
The floor unit with two drawers and a interior drawer allows a large storage capacity.
In the third possibility illustrated, an inner box at the top allows to have small tools on hand.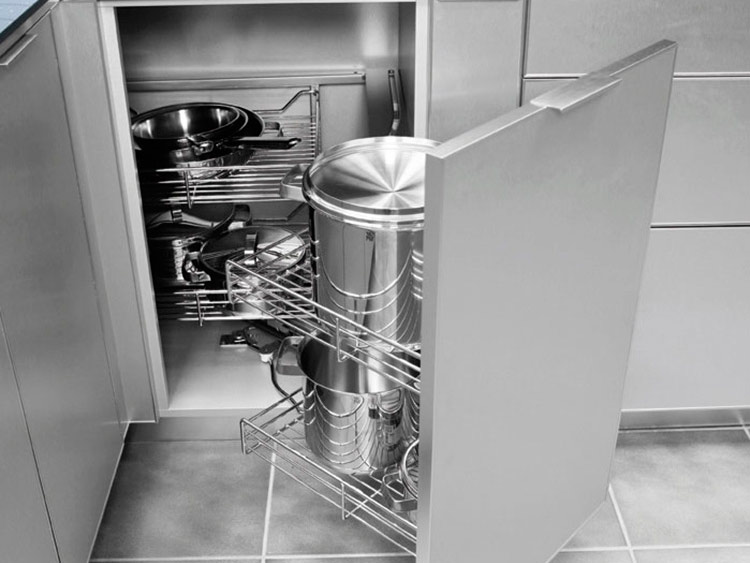 Removable corner.
The corners of the kitchen require a thoughtful analysis to obtain the best use of them; for this there are some storage solutions such as the following.
Floor units which expands the storage capacity in the corner furniture. The hardware with articulated metal grills puts at your fingertips the entire contents of the cabinet.
A different option for space in corner furniture: trays completely out abroad, for comfort and ease of cleaning.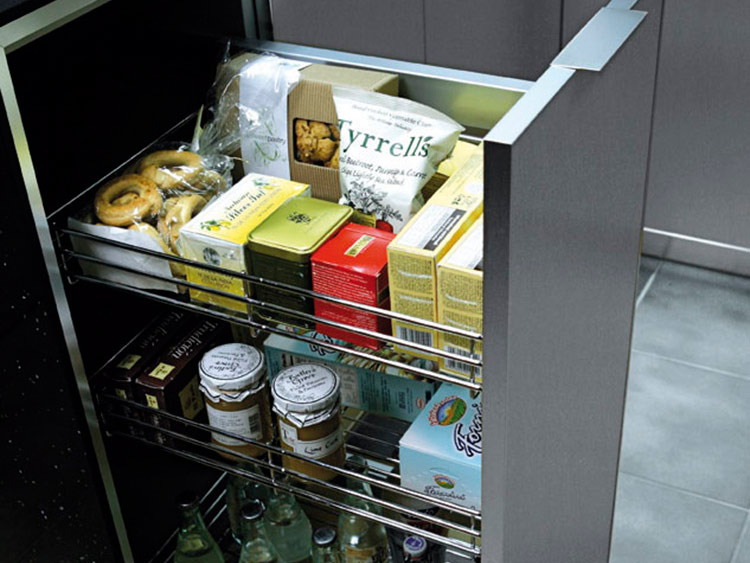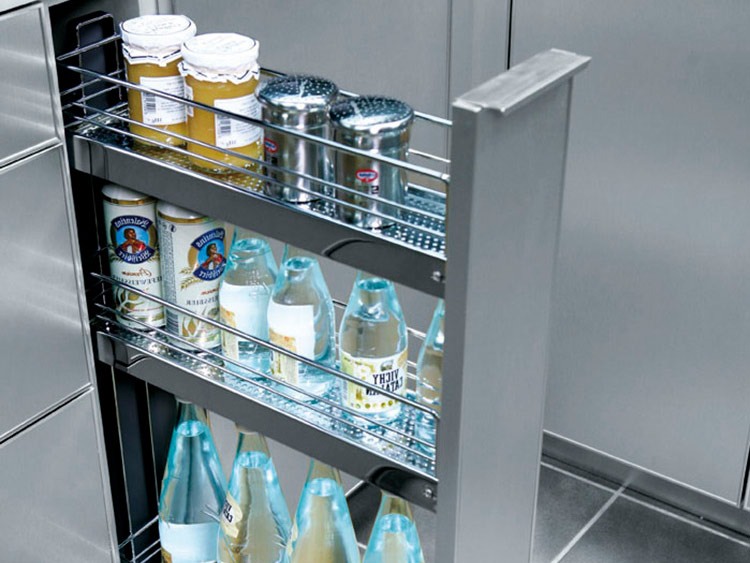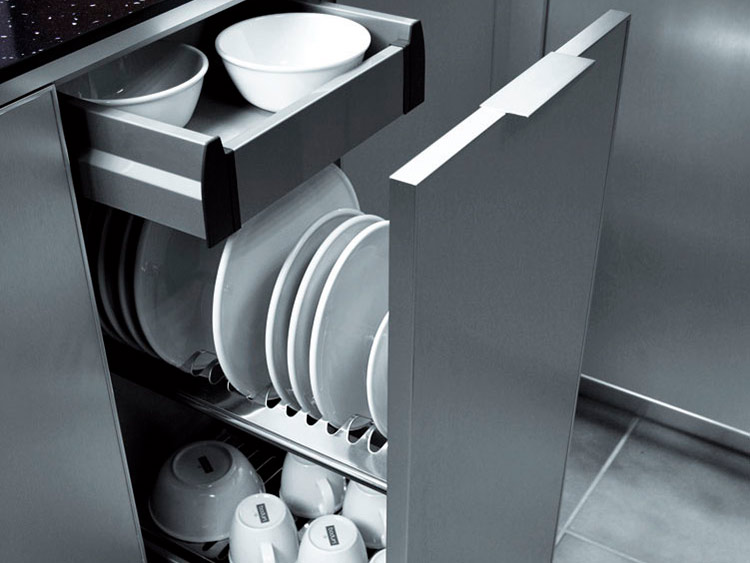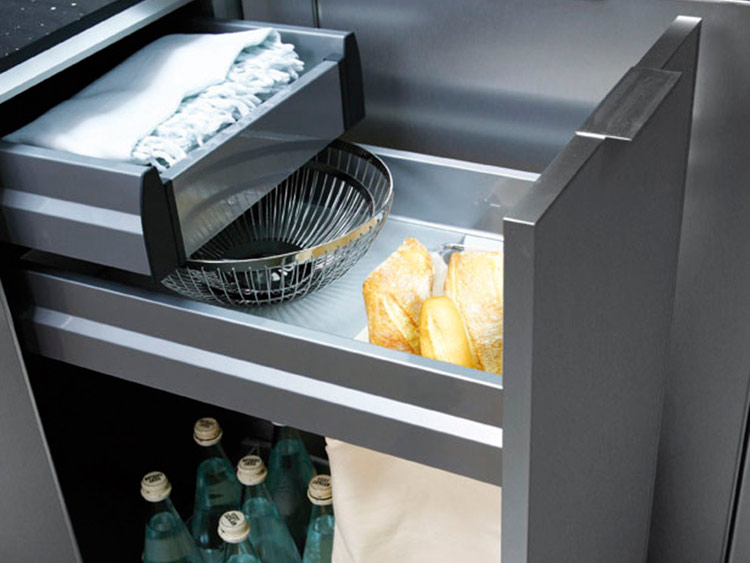 Removables.
Removable furniture allow different combinations and provide large storage capacity and versatility near the cooking area or work.
Bottle rack. Specific for water bottles, oil, vinegar, wine, etc., always on hand to cook. Available in various sizes.
Removable drainer. A cabinet with ample service, comfortable to place next to the sink.
Bottle-clothier. Practical and easy to clean, the furniture is equipped with an inner box and bag for bread.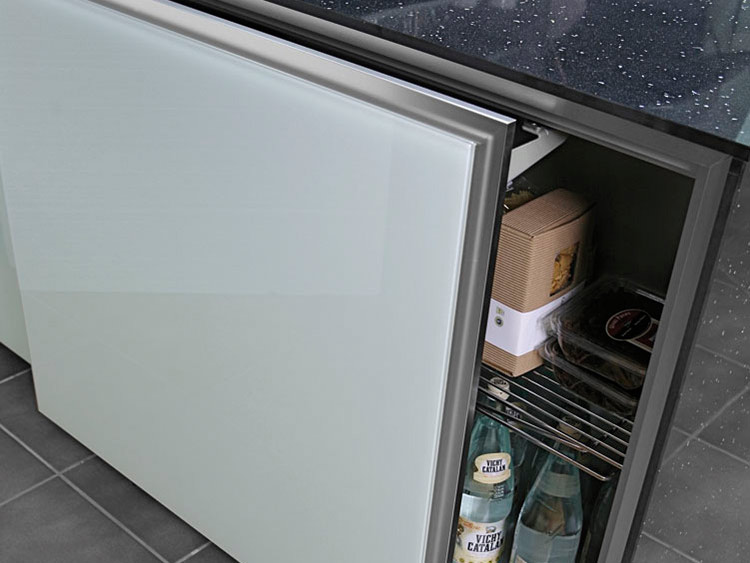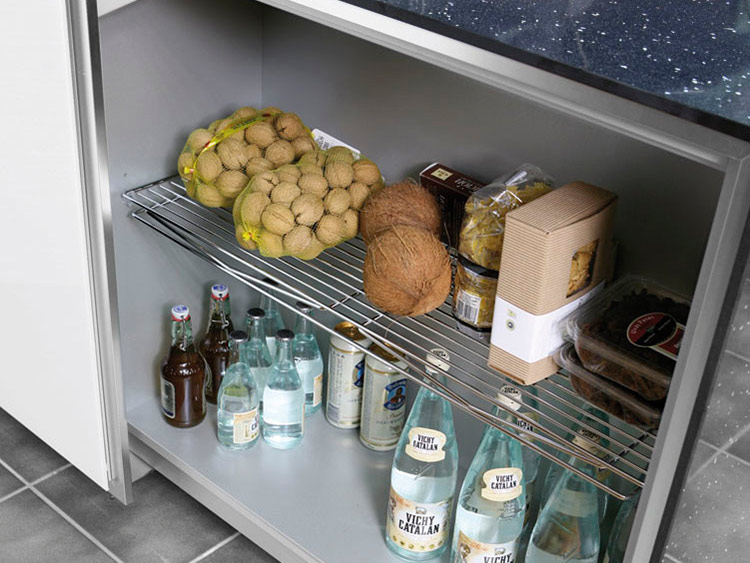 Low coplanar.
In this large capacity cabinet doors slide, without distinction, without hindering cleaning guides, and do not take up space in the kitchen.
Interiors
To have everything in place and well organized, we offer you items that will make your life and work much easier in the kitchen. Recommended both for great home cooks and those who want everything in place.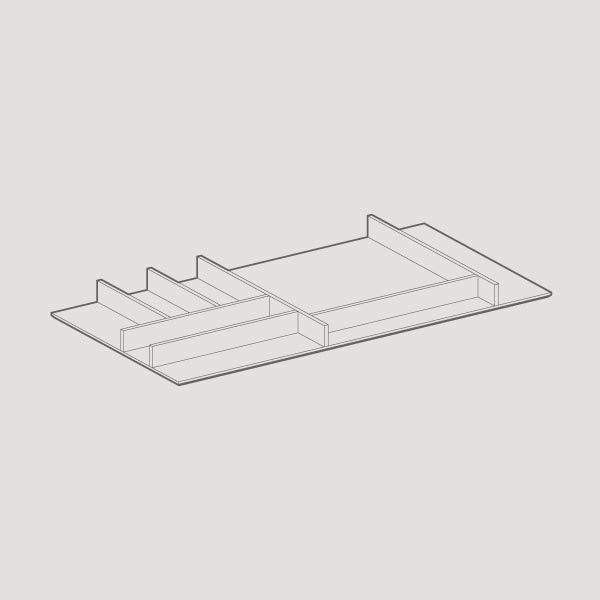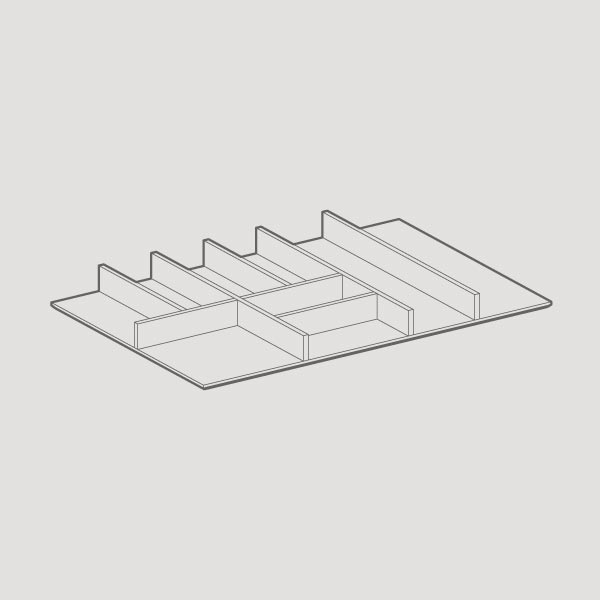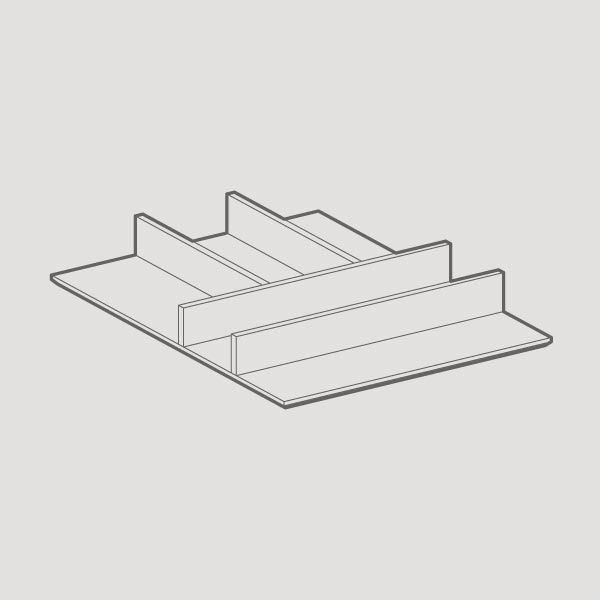 Cutlery trays
Height
56
Width
300 – 1200
Depth
450 / 500 / 600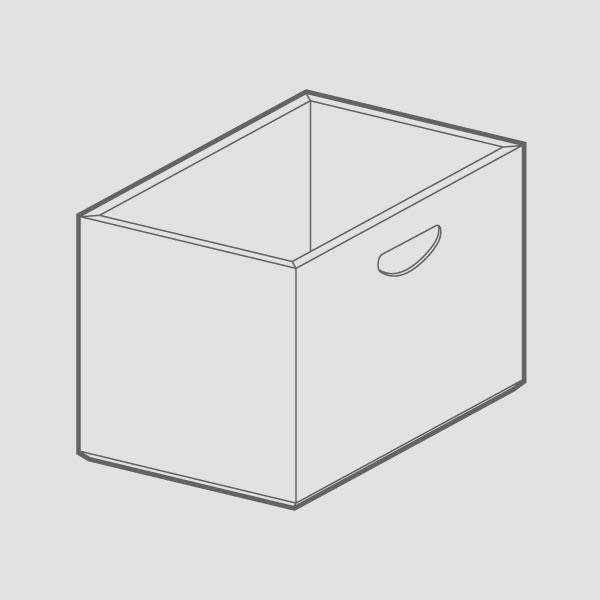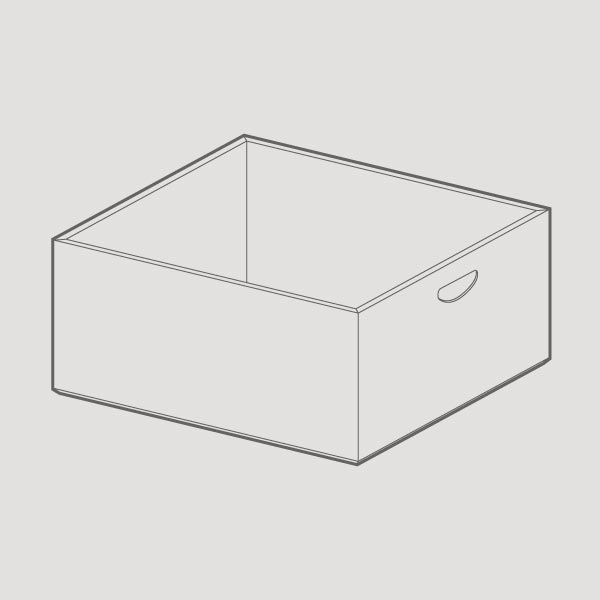 Legumes boxes
Height
190
Width
190 / 235 / 425
Depth
300 / 400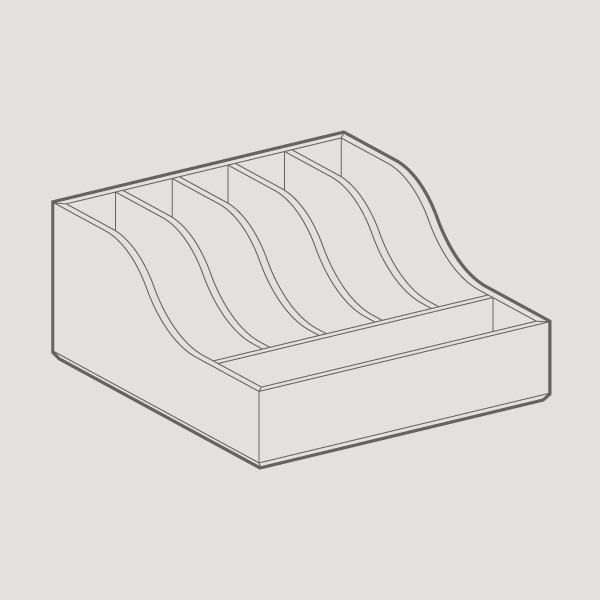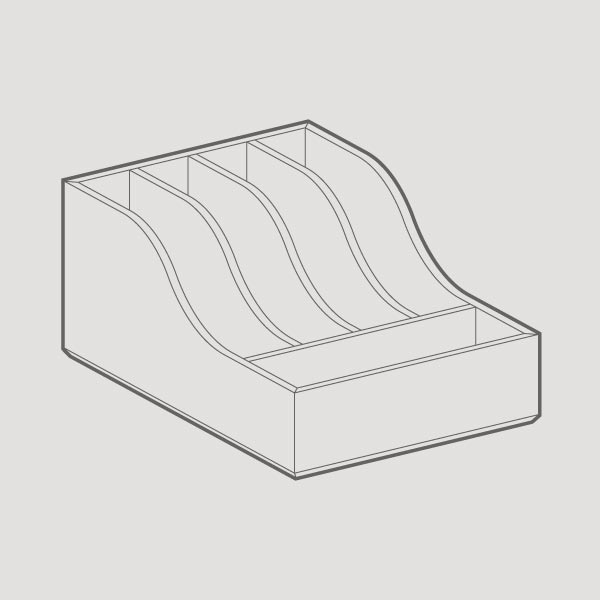 Frying pan dividers
Height
190
Width
200 / 300 / 400
Depth
425 / 475